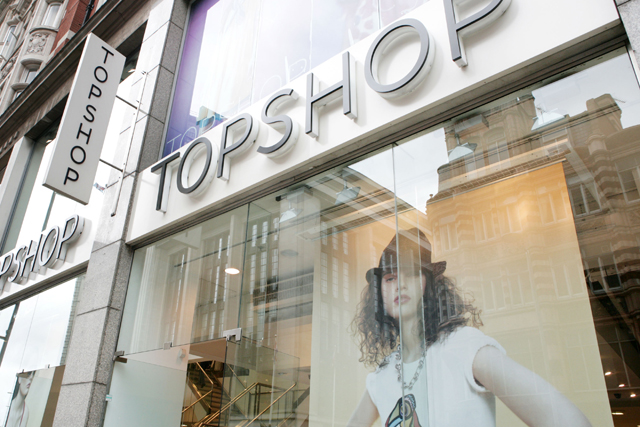 Pre-tax profits before exception items at Arcadia increased by £33.8m to £133.1m for the year ending 25 August, despite sales dipping slightly from £2,683m to £2,679m.
The profits were largely driven by an increase in margin, while sales held flat, as a result of a 22% increase in ecommerce sales.
Sir Philip Green, the Arcadia boss, hit out at high-street rivals who "cry" about the tough economic conditions, during an interview with Reuters ahead of the results.
Green said: "We've got to trade. We're here in the streets, we've got 45,000 staff, we've got a £500m payroll, we've got to make it work."
"We've got to up our game. If we sit there and cry and put on my front window 'the Bank of England said x', it isn't going to help me take any money."
The overall growth in ecommerce was a result of a 20% growth in UK ecommerce and a 33% growth in international ecommerce.
This strong growth comes as Arcadia brand Topshop increasingly engages with its customers on social media, where it hit three million Facebook fans this month.
The brand added 750,000 Facebook fans in two months, as Topshop focuses on more geo-targeted postings.
Topshop now claims it has the fastest-growing social media page of any brand worldwide and the biggest high-street retailer following online, globally.
The spike in growth occurred during London Fashion Week, when the brand partnered with Facebook to broadcast its fashion show online.
Meanwhile, sister brand Dorothy Perkins is attempting to appeal to a young digital-savvy audience with the launch of the Kardashian Kollection, after a tie-up with the Kardashian sisters.