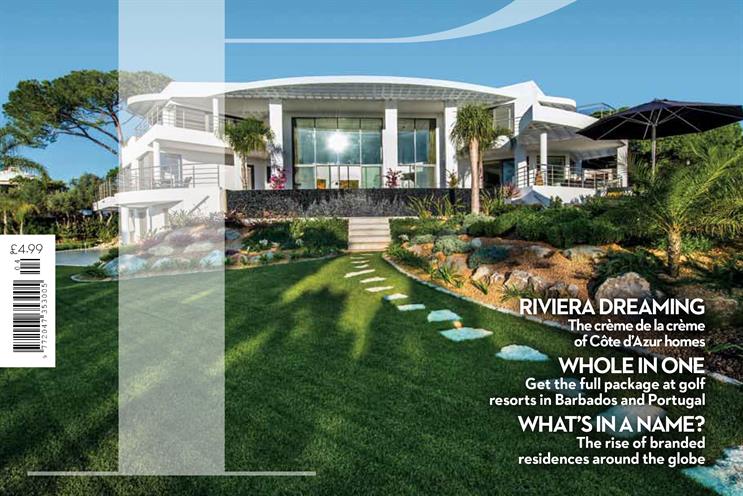 International Prime Properties launches at the end of the month, and came through Archant's Innovation Fund, which encourages staff to pitch business ideas.
Karen Tait, the editor of French Property News, and Sue Crwys-Williams, a group sales manager at Archant Specialist, came up with the idea, and will become the editor and group sales manager, respectively.
The title will include expert advice and showcase luxury properties. Leggett, the upmarket French property agent, and Britline, the French bank, will advertise in the magazine.
Archant wants to target "affluent UK-based readers looking for new property investments".
A small quantity of copies will go on sale at luxury retailers, such as Harvey Nichols, Selfridges, as well as at major rail travel stations. The rest of the distribution will be free.
Archant will distribute 40,000 copies around first class airport lounges, five star hotels and Selfridges and Harvey Nichols. It will also send out free copies with sister titles Cheshire Life, Sussex Life, Surrey Life and Hertfordshire Life.
Jeff Henry, the chief executive at Archant, said: "We believe there is a gap in the current magazine media market which International Prime Properties will fill, giving readers access to a wealth of information on the international property industry.
"With its best in class quality content, plus the highly targeted distribution plan, the team have created a valuable product for consumers, giving advertisers access to a passionate and affluent audience."