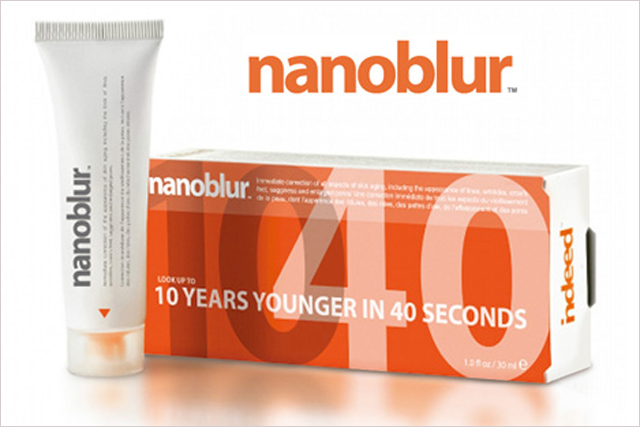 The Canadian company claims to transform skin and minimise the signs of ageing, as well as smooth the look of lines, wrinkles, enlarged pores and uneven texture.
Arena Media will handle the media for Nanoblur's first foray into UK TV, for ads created in-house. They will be accompanied by press and outdoor activity targeting ABC women aged 35 and over.
The new campaign will launch on 23 March 2013 and Arena Media suggest spend will be in the region of £2m over the next year.
Developed by Indeed Laboratories, Nanoblur was originally created so that on-camera talent could smooth out HD visible imperfections that were previously not detectable with traditional cameras.
The cosmetic product retails for £19 exclusively in Boots and launched in the UK at the end of 2011.
Dia Foley, vice-president of sales and marketing at Indeed Laboratories, said: "We all just want to look like the best version of ourselves. To this end, we look forward to working with Arena to spread the Nanoblur message."