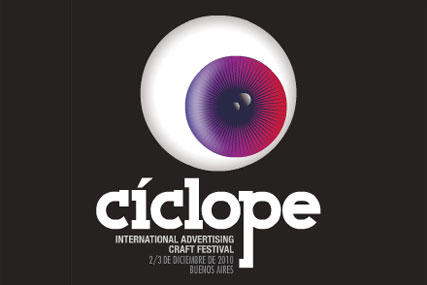 There will be 16 jurors, including Adam Berg, director of Stink Digital, Robin Shenfield, the co-founder of post-production company The Mill Group, and Greg Fay, director of Ridley Scott Associates/Black Dog.
Jurors from Argentinean agencies include Andy Fogwill, director of Landia, and Pablo del Campo, CEO of Del Campo Nazca Saatchi & Saatchi.
Ciclope will be held on 2 and 3 December 2010 onboard the Madero Mystic yacht in the Puerto Madero district in Buenos Aires.
It is locally organized by GrupoSiete Contenidos and is also supported by other organizations including: Instituto Nacional de Promoción Turística of Argentina (Inprotur); Shots Magazine (UK); VH1; Stash; Faena Hotel + Universe; Air France; leading international production associations, such as Apro (Brazil), APA (England); CACP (Argentina); and Oxobox software.
For more details visit Ciclopefestival.com.