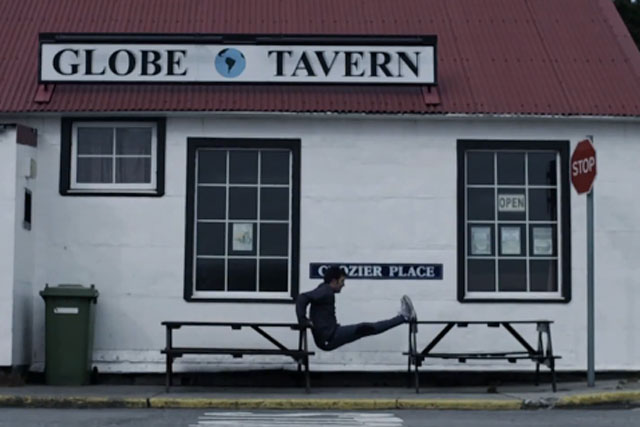 The ad, which features Fernando Zylberberg, a member of the Argentine Olympic hockey team, training in the Falklands Islands, was first aired on Thursday (3 May).
He is filmed doing step-up exercises on a British war memorial and includes the line "To compete on English soil, we train on Argentine soil."
The ad drew protests from the British government and has proved an embarrassment for WPP, whose chief executive Sir Martin Sorrell said he was "appalled" by it and promised a full investigation.
However, the ad was aired on Sunday on state-run television in Argentina despite requests from both parties, while Argentina's foreign secretary Hector Timerman went on a diplomatic offensive.
Timerman said: "Britain's defence minister [Phillip Hammond] demands, like a mighty knight, that Argentina expresses its regret for the creativity of an advert which sums up what we feel.
"He has still not explained what punishment he will select if we refuse to obey his demands. He ought to know the world is a safer place when you use creativity instead of bombing civilian populations in independent countries."
Over the weekend the creative director of Y&R's Buenos Aires office, Martin Mercado, explained the ad belongs to the Argentine government.
According to a report, Mercardo said: "I can't tell the (Argentine) government what to take off or put in the air. I believe the request has been direct from head offices (WPP in New York) to the government."
Mercado said Y&R's New York head office was not consulted: "We have always been recognized for our creative capacity and the truth is that we don't send our adverts made in Argentina overseas."
Mercado also issued a statement apologising for using the British war memorial in the ad.
The International Olympic Committee has denounced the ad, stressing The Games "should not be a forum to raise political issues and the IOC regrets any attempts to use the spotlight of the Games for that end".
Follow Daniel Farey-Jones on Twitter @danfareyjones