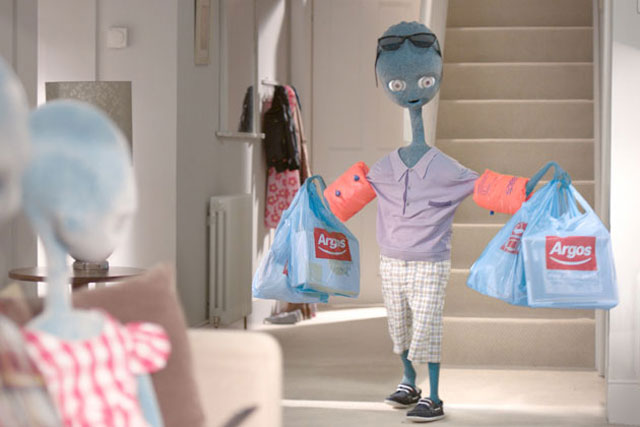 The TV campaign, created by CHI & Partners, breaks this Sunday ( July 15).
Argos' 'check and reserve' service allows customers to buy good online and then pick up them up from Argos.
The TV ad, dubbed 'We believe there's a better way to shop online', features the Argos alien Dad character ordering a product online and then finding ways to pass the time before it arrives.
He makes dozens of paper spaceships, bounces a ball impatiently in a pastiche of 'The Great Escape', and builds a huge Eiffel Tower of playing cards.
Finally, Mum reminds him of the advantages of shopping online with Argos, where you can pick up in store.
Argos introduced its alien characters in 2011.
A total of 40% of Argos sales come from the internet, with 'check and reserve' making up almost 30% of all sales.
The 30-second TV ad can be seen on the Argos Facebook page from 15 July, as well as on the Argos YouTube channel. Smuggler produced the ad, with Mindshare handling media.