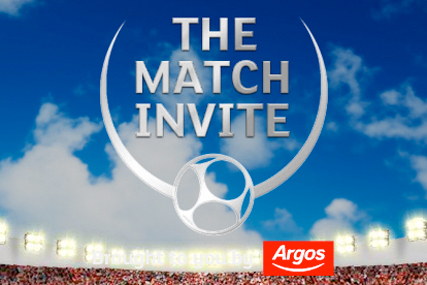 The activity, created by Meteorite, enables users to create personalised invites online around a specific game, through email and Facebook. It will be supported with online activity and targeted emails to Argos customers.
'The Match Invite', which launches next week, forms part of the catalogue retailer's wider summer promotional campaign built around the digital hub, 'World Truck'.
The activity aims to drive sales by illustrating Argos' offering of goods, allowing families to watch, play, support and entertain during the World Cup.
'The Match Invite' also includes links to Argos' current 'Win the World Truck' promotion, where consumers can win the £5,000 contents of a customised delivery lorry, including TVs, laptops, games consoles, BBQs, indoor and outdoor furniture, and football paraphernalia.