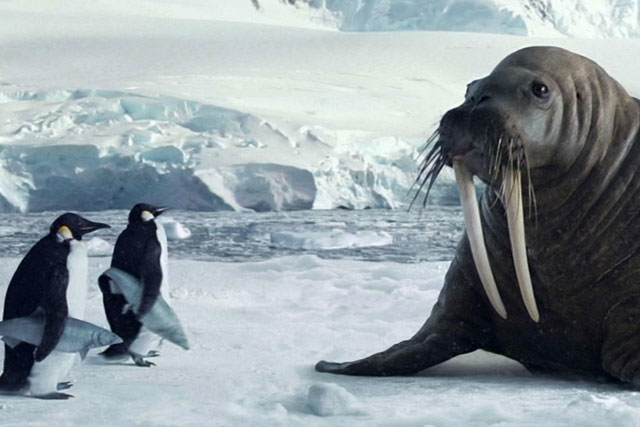 The catalogue-based retailer reported a 9.6% fall in sales at stores open for longer than 12 months, citing "volatile" and "difficult" trading conditions.
However, the weak performance of Argos was partially offset by Homebase, its sister store.
Home Retail Group reported a financial update today (Thursday) for the 13-week period from 27 February to 28 May.
Argos undertook brand advertising, carried out by CHI, in the period.
Also during this period, Sara Weller, managing director of Argos, said she was would be leaving the retailer in June, for "personal reasons".
Terry Duddy, chief executive of Home Retail Group, said: "Trading conditions, particularly at Argos, have proved to be more difficult and volatile than anticipated. Despite this, the group has held market share in its businesses.
"For Argos, the consumer electronics market represents a substantial proportion of its sales and has experienced a further significant decline. The difficulty of this market, together with the volatility of overall sales, has made the balance of the year difficult to predict."
Argos advertised in the national press during the period, but failed to lift sales, which reached £817m, down 9.6% on the year.
While consumer electronic sales have fallen, the retailer cited sales of laptops as being a ray of light. Toys, garden furniture and barbecues also sold well in the period.
The number of downloads of the Argos iPhone app had reached 1.7 million, the group said.
Sales at Homebase, meanwhile, were £458m, with fitted bathroom furniture selling well.
Duddy said: "At Homebase, the quarter represented a good outcome to its peak trading period, reflecting the favourable weather, together with the strong execution of its seasonal offer.