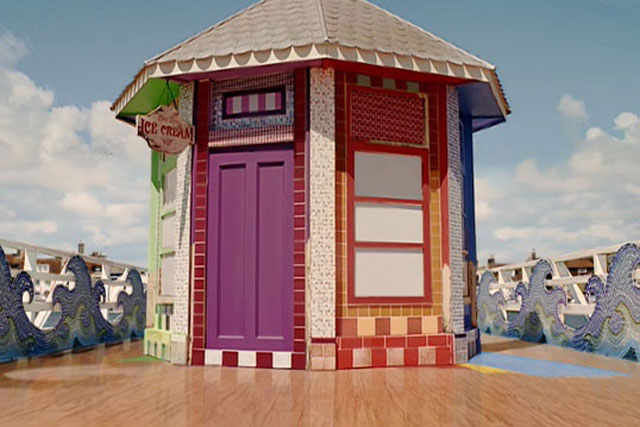 Profits for the group dropped 60% to £102m for the year ending 25 February, as both Argos and Homebase suffered significant profit falls.
Argos' annual profits fell by more than half, from £219.0m to £94.2m, while Homebase profits plunged from £47.6m to £22.8m for the period
Terry Duddy, chief executive of Home Retail Group, said: "We will continue to prioritise investment in our leading multi-channel capabilities to shape the future of shopping for our customers, ensuring we bring unrivalled convenience and value to customers' everyday lives, whether shopping at home or on the move."
Sales at Argos were hit by a poor performance in the consumer electronics category. Sales in this category, excluding laptops and tablets, accounted for around 80% of the brand's sales reduction in the year.
Homebase sales were hit by difficult trading conditions, but it nevertheless succeeded in increasing market share.
The chief executive's statement in the annual report reveals the group will prioritise future investment into multi-channel capabilities to "satisfy customers in whichever way they wish to interact and shop with us, including the convenience of immediate product collection via our store networks".
As a result of a greater emphasis on online sales channels, Argos will relocate or close some older stores, with around 10 stores earmarked for closure in the 2012/13 financial year.
John Walden, Argos' new managing director and former Best Buy executive, has hired OC&C Strategy Consultants to carry out a repositioning of the brand.
The Home Retail Group will explore opportunities for Homebase store closures, relocations or downsizes as 65 leases come up for expiry over the next five years.
Argos is increasingly focusing on online and has around 9,000 internet-only lines on top of the 24,000 lines it sells in-store via its spring/summer 2012 catalogue.
Multi-channel now represents 48% of total Argos sales with internet orders, including the "check & reserve" service, growing to 39% of total sales, with the remaining 9% being products ordered in-store or by telephone for home delivery.
Growth of Argos mobile shopping has grown threefold to represent 6% of total sales by year-end, while growth of Homebase web sales are being driven by its "reserve and collect" service.
Argos home brands are also experiencing growth with the Alba and Bush electrical brands now accounting for approximately £200m of annual sales.
Follow Matthew Chapman at @mattchapmanUK