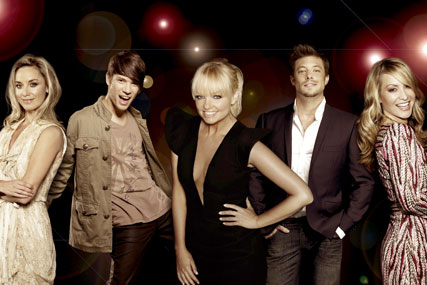 The retailer is using the sponsorship, negotiated by the WPP media agency Mindshare, to promote its new catalogue and the idents will focus on Argos' audio products, including MP3 players, docking stations and DAB radios.
Idents include 15-second opening credits, five-second bumpers and ten-second closing credits. They will be produced by Five and the creative studio Smithereen.
Don't Stop Believing starts this Sunday (18 July) and is presented by Emma Bunton. A Five spokesman said the show is the biggest entertainment commission in the broadcaster's history.
Five is planning a seven-figure marketing push for the series. Created by Albion, it will cover TV, outdoor and full-page colour ads in weekly lifestyle and listings titles.
Rachael Wheeler, the sponsorship controller at Five, said: "Argos is a business that is innovative, fun and full of talented people, and Don't Stop Believing is those things too.
"It is the first series to combine singing and dancing to create an amazing entertainment spectacle, which will capture the viewers' imagination and is set to inject new energy to talent shows."
Don't Stop Believing aims to capitalise on the success of Glee and High School Musical and is a panel show in the style of The X Factor.
It is produced by WPP's Group M Entertainment in partnership with Shine TV.