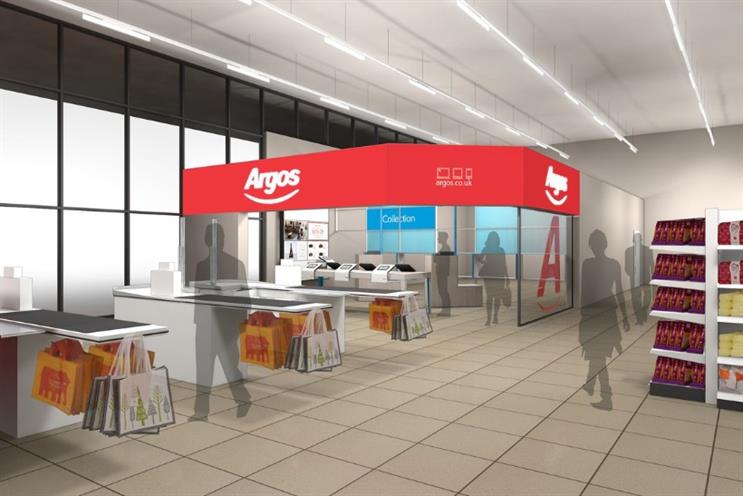 According to a report in Reuters, Argos will open 10 stores within Sainsbury's retail space, taking between 1,000 and 5,000 square feet in space for each store. The shops are scheduled to open this summer.
Argos will equip the store with iPads so that people can access the full product range within the shop. The store will allow people to buy 20,000 products in-store or for collection, with a further 40,000 products that can be selected for home delivery.
The deal gives Argos further retail footprint and helps the brand expand its strategy to focus on the new 'digital' store format. Earlier this month the retailer posted flat sales, despite a significant shift in marketing strategy and investment.
For Sainsbury's, the partnership means it can fill space in its store with non-food products. The increasing amount of surplus retail space in big supermarkets is a concern that Sainsbury's has flagged before and is echoed by other big grocers as they refocus on local, smaller stores and online services.
Read next