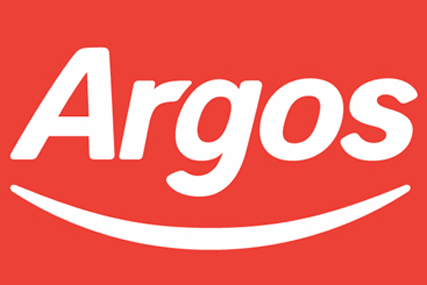 The Home Retail Group-owned business is to launch a new logo and tone of voice over the coming weeks, beginning with its spring/summer 2010 catalogue, which is released tomorrow (23 January).
Argos hired branding consultancy The Brand Union to create an identity which would help to "modernise perceptions" of the brand. The new identity will roll out to its 750 stores over a three-year period.
Its branding was last updated in 1999 when Argos hired consultancy Interbrand Newell and Sorrell to create a visual identity to reflect its new "brighter shopping" marketing strategy.
Siobhan Fitzpatrick, head of brand marketing at Argos, said over the past 30 years the retailer had developed an extremely loyal customer base with its focus on "value, choice and convenience" but the time had come for a change.
The new branding and catalogue will be supported by an above-the-line campaign, starting today (22 January).
A 30-second TV spot, by CHI & Partners, promotes Argos' Check & Reserve service. The ad is narrated by Geoffrey Palmer.
A series of product and price-related ads will follow over the coming weeks, showcasing special deals and new ranges.