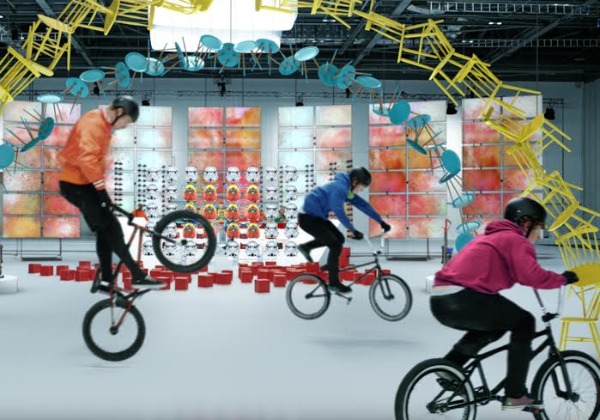 Parent company Home Retail Group said sales at Argos had missed expectations.
Black Friday saw sales soar 45% at Argos but sales were up just 0.1% in the 18 weeks to 3 January, missing analyst's expectations, which predicted a 2% sales growth.
The results came after Argos rolled out its biggest ever marketing push in October, dropping the 'alien' characters that had been in its ads previously and pushing a 'digital transformation' image.
The campaign was a "complete departure" from previous activity for the brand and aimed to "unleash a completely new Argos", the retailer said at the time. The campaign featured break-dancers, skateboarders and BMXers with a "palpable sense of energy "to encourage consumers to reappraise the brand.
Argos said growth in videos, TV's and mobiles were strong but offset by a decline in tablets.
Internet sales for the period represented almost half of total Argos sales at 49%, it said, up 3% on last year. Mobile commerce sales shot up 20% to account for 28% of all sales. Click and collect accounted for 80% of all internet sales.
John Walden, Home Retail Group CEO said he was pleased wiith the overall performance.
Read next