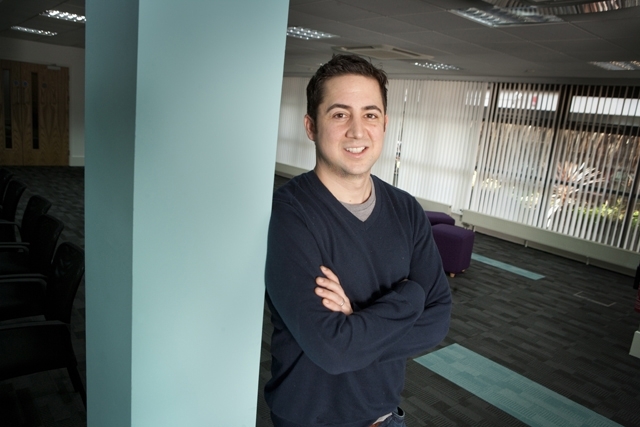 It's exactly one month since Jonnie Peacock, Oscar Pistorius, David Weir and Hannah Cockroft played their lead roles in Thriller Thursday, and what proved to be C4's highest athletic audience of London 2012, but its impact is still being calculated.
Ebiquity, the media insights specialists, have given me exclusive access to their latest study, which quantifies the television coverage for the first time through the cold lens of share of viewing and commercial impacts.
From the outset, C4's ambitious plans were an unknown quantity, with the previous Paralympics having received minimal UK coverage, mainly in highlights packages on the BBC, and with few Paralympians as household names.
However, as we know, David Abraham's team got off to a flier, with the opening ceremony achieving a 40% share of viewing and a peak of 11.2 million viewers. Yet, the Paralympics did not increase the amount of time people spent watching TV in the same way the Olympics had; when adults had found 20% more viewing time per day. Viewing habits during the Paralympics were in line with the two weeks beforehand.
The real story is the shift in share of viewing, and this is where Ebiquity draws some surprising conclusions.
Overnight, C4 doubled its all-day share of adult viewing, from 6% to 12% once the Games began. More4 and the dedicated Paralympic channels adding another 2%-3% for the broadcaster, as viewers migrated in their droves mainly from BBC1, BBC2 and digital multi-channels.
Interestingly, ITV1's audience share was barely affected, with the Paralympics coinciding with the launch of its autumn schedule, they had much stronger programming than in the period immediately preceding the Paralympics. Compared to the same period last year, ITV1's share did drop from 17.5% to 14%.
Year on year, Channel 4's commercial impacts for all adults during the period rocketed 35%, but this was heavily skewed towards ABC1 adults aged over 34, up 70%. The other half of the adult population (C2DEs) contributed an increase of just 10%.
The study finds the Paralympics barely moved the dial at all for 16-34s, a core demographic for C4. Supply of the younger adults had been down 6.4% year on year going into the Paralympics, and remained down 5% during it.
"ABC1s up 70%, 16-34s down 5%. Astounding," says Paul Snoddy, principal media consultant at Ebiquity.
"In the end, the Paralympics delivered an extraordinarily polarised set of viewing figures: immensely popular with the upmarket and older, they didn't affect the younger or downmarket."
Channel 4 expected to break even
Of course, there was far more at play than short-term commercial gains for C4, and it would be a disservice to not reiterate the point.
Sales director Jonathan Allan admits broadcasting 500 hours of coverage had always represented huge risks, including unforeseen costs in production after having to supplement cameras provided by the Olympic Broadcasting Services.
"It's probably fair to say we had been running at a loss for the two years running up to the Games due to investment in training and production," he says. "But our partnerships with BT and Sainsbury's helped enormously and we should broadly break even following our coverage."
Allan accepts the Paralympics brought a heavy older, upmarket profile, but says the situation has been "managed careful" for agencies and advertisers, who have responded well. "We found most clients wanted to be involved in the Games almost regardless of audience," he notes.
The commercial leader also dismissed talk of C4 losing up to £1.5m, after deciding to drop ad breaks during the opening ceremony following a backlash on Twitter, as "absolute bollocks". Ads were pulled during the live event because it was felt there hadn't been a suitable time to break away from proceedings, he says, but all advertisers had been "more than compensated" by additional minutage and audience throughout Games, notably Thriller Thursday.
Allan adds: "We have improved our share of commercial impacts and, going into trading season, it's set the tone and ambition of Channel 4 going forward."
Hopes of growth in 2012 fade
In a rare moment of consensus, media traders tend to agree with such optimism. They don't come much more seasoned or grisly than Starcom MediaVest's Chris Locke, who says, "sometimes no amount of research really captures the moment".
"The Paralympics was undoubtedly a good thing for Channel 4 to be associated with. The general gut feel is that everyone was watching and plugged into the Paralympics in some way. Kids really got into it – and I don't just mean 16-34s, but teenagers and 8 year olds too."
Locke notes TV buying is a "share-deal world", and if need be agencies will simply balance any deals throughout the year.
However, senior executives at Channel 4 will no doubt exchange knowing smiles to learn agencies are tipping next year to be the big challenge for the broadcaster, beyond the Paralympics and, yes, Big Brother. Every year appears to have been tipped as a crunch one for the broadcaster for the best part of a decade.
Nevertheless, C4's Upfronts next month will be pored over. Significant developments include sports coverage, particularly in the form of horse racing, and increased investment in drama.
For the remainder of 2012, retail spend in the autumn is said to be drying up fast, and C4 is believed to be trading down about 1% year on year. This places it roughly in line with the wider TV market, which ZenithOptimedia now expects to fall 1.5% in the year. GroupM is set to revise its outlook of 0.8% growth later this month.
Memories of London 2012 will live on, but hopes of TV ending 2012 in growth are fading fast.
Follow @DurraniMix