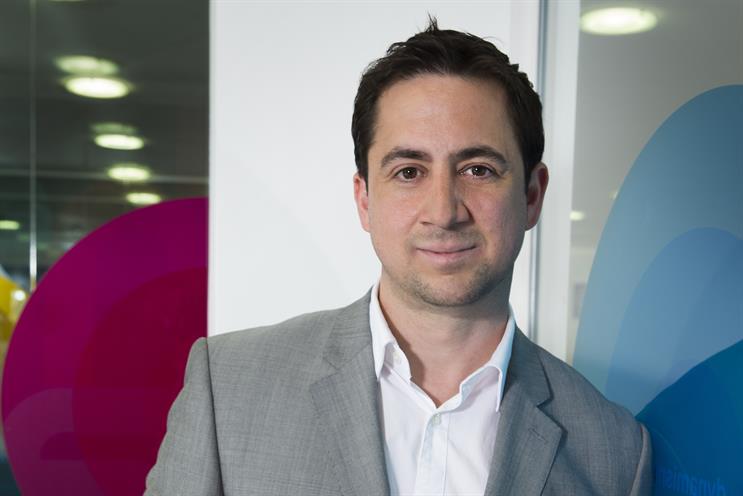 Arif has spent the last seven years in editorial roles at Haymarket, currently as head of media for Campaign and editor of Media Week.
He has played a significant role in the transition of Haymarket's business division from a print to multi-platform business, including as group news editor and editor of Brand Republic.
Adrian Barrick, audience and content director of Brand Republic Group, said: "Arif played a key role in the development of Campaign and Media Week over the past seven years, as well as helping to drive the growth of the Media Week Awards and Media360 conference.
"The bumper 30th anniversary supplement for Media Week that he edited, celebrated at a party of industry A-listers in Mayfair earlier this year, was a fitting culmination of Arif's contribution to both brands. On behalf of everyone in Brand Republic Group, I wish him every success at Bloomberg, a great media organisation and a long-standing commercial partner of ours."
In the meantime, Haymarket will continue the expansion of Campaign, following the appointment of Barrick as Global Brand Director earlier this month. Campaign launched in the US at Advertising Week in 2014 and is now in six territories around the world.
In his new role, Arif will oversee editorial commissioning of bespoke branded content campaigns across the diverse range of Bloomberg Media platforms, including the recently launched European edition of Bloomberg Business.
He joins the EMEA commercial division led by Matt Teeman, and will report into Penny Bartram, head of solutions EMEA, who joined the company in April.
He will build on the existing custom content offering, delivering market-leading, cross-platform brand partnerships across the region.
Arif said: "Haymarket's media and marketing titles are the best in the business and it's been a privilege to have been able to play a part as they continue their evolution into multi-platform and live brands.
"In terms of my new role, the power of the Bloomberg brand in today's evolving mix is unquestionable. I strongly believe the range and quality of its media properties can unlock exciting opportunities for a vast range of clients seeking innovative, effective solutions.
"Bloomberg Media has a vibrant, start-up mentality and is led by people with a clear sense of mission. I'm thrilled at the opportunity to work with Matt and Penny and can't wait to get started."
Durrani brings more than 15 years of media and marketing journalism and a deep commercial understanding to the role.
He has played a key role in the transition of Haymarket's business division from a print to multi-platform operation, including as group news editor of a portfolio that includes Marketing and Campaign, and as editor of Brand Republic.
Prior to joining Haymarket, Arif worked at Centaur, where he was News Editor at Mad.co.uk and as Commissioning Feature Writer at Emap's M&M Global.
Matt Teeman, commercial director at Bloomberg Media, EMEA, said: "Arif is a key hire for us, as he brings with him a wealth of invaluable knowledge and experience.
"His appointment is a further demonstration of our commitment to produce the very best commercial work for clients, expanding our commercial solutions offering and building on the outstanding work done by the team so far this year, especially around the launch of Bloomberg Business Europe."
Launched in April 2015, the European edition of Bloomberg Business is the first regional expression of the flagship digital destination at the heart of Bloomberg Media's new, multi-platform global strategy.
Bloomberg Business Europe is the product of 12 months of investment in talent and technology to deliver more localised, relevant content, ad products, live events and licensing deals to serve distinct international markets across Europe.

Under the editorial leadership of former WIRED.co.uk editor Nate Lanxon, the site dedicates expertise to themes of global significance but European in origin, offering a unique and innovative approach to business journalism reflecting the needs of today's global, mobile business news consumer.

In addition to Bloomberg Business Europe, Bloomberg Media includes mobile, television, digital video, radio, print magazines and live events and is led by Managing Director for Europe, Middle East and Africa Adam Freeman.
Durrani will be based in Bloomberg's European headquarters in London and starts in September.