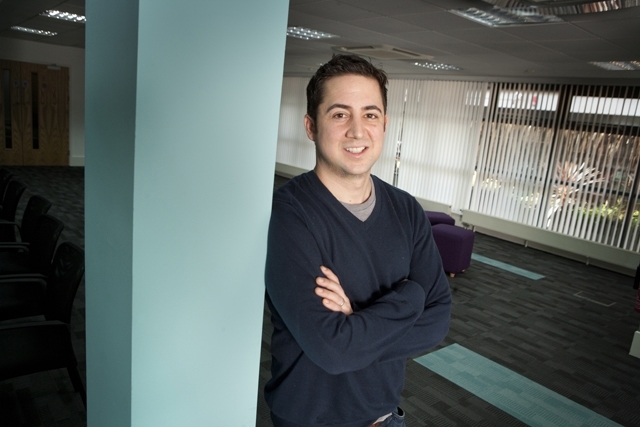 With the 560-acre Olympic Park now out of bounds until July 2013, and the future of many of its main landmarks still hanging in the balance, identifying business success stories of the Games can be a divisive pastime.

It's becoming clear that on the media side, both owners and agencies have been left largely underwhelmed by London 2012, with little or no discernable revenue lifts to boast of. The one notable exception being those working in London's outdoor media.

However, outside of traditional marketing, the fast evolving space occupied by sports sponsorship specialists has enjoyed yet another stellar year. The many-tentacled beast is on track to be worth US$45.3 billion in 2015, according to PwC, and it's not just the acquisition-driven network giants cashing in.
'A business going great guns'
When Chime Communications reported a 47% lift in headline pre-tax profits for the first six months of the year, heavy involvement in the Olympics was credited as a standout contributor.
Chief executive Christopher Satterthwaite told me its CSM Sports & Entertainment division was "a business going great guns", delivering 39% like-for-like growth in operating income. It worked with 15 IOC and Locog sponsors during the Games, ranging from in-stadium presentations to managing hospitality programmes and building sponsors facilities, as well as handling rights on behalf of GB Olympic sports' national governing bodies.
From a standing start five years ago, and through a series of companies, it now represents the fastest growing part of Chime's operations. Unsurprisingly, group sights are set on expanding into Brazil next year – soon to be home to 2014 Fifa World Cup and Olympics 2016.
'We always knew money was coming'
The Engine Group is another benefiting from its sports sponsorship activities, with Synergy handling the London 2012 activation programme for BMW.
Its Mini marque was famously the only brand to get inside the Olympic Stadium this year, as speedy remote control versions ferried javelins around the field.

Synergy also provided 30 case studies for brands wanting to know if they should get involved with the Games as soon as London won the bid in 2005, and helped British Airways formulate its London 2012 strategy.

"With the Olympics coming, we always knew money was coming and that we wanted to be a part of it," explains Peter Scott, chairman and chief executive of the group that acquired Synergy (then Karen Earl) in 2006. However, he is a staunch defender of the principles of founder Karen Earl, with the agency firmly focused on developing an impartial consultancy and activation business, as opposed to selling rights like some of Chime's operations.

"We have no interest in bastardising ourselves by trying to provide the rights side as well," says Scott. He believes one upshot of this approach is the ability to foster longer term, strategic partnerships, resulting in growth beyond the sporting event peaks every couple of years.

Engine's sports side is expected to contribute around 12% growth this year, on the back of 25% growth in 2011. However, just as importantly, a further 12% growth is tipped for 2013 with partnerships around rugby, tennis, cycling and football for the likes of RBS, Guinness, Sky and Coca-Cola.
'Bigger, broader ideas that draw on comms budgets'
Someone else enjoying an Olympic boost is Steve Martin, chief executive of M&C Saatchi Sport & Entertainment, who expects revenue growth of between 10-15% this year, to around £4.5m.
London 2012 activity included a partnership with Coca-Cola resulting in its youth-focused campaign 'Move to the Beat', featuring Mark Ronson. The 12 month activation ran in 100 markets and encompassed social media, TV, PR and events.

Having been crowned Sport Agency of the Year for the fourth time in five years at the Sports Industry Awards in May, Martin attributes success down to the agency's creative approach to sponsorship.

The decision was made just a few years ago to become experts in social media from a sponsorship platform and production point of view, and M&C has been making big, multimedia pieces of content for clients like Adidas, Coca-Cola, Reebok and EE ever since.

"For us it's about story-telling, about engaging the audience, about compelling content," says Martin. "It's about much bigger, broader ideas that draw on communications budgets, not just sponsorship budgets, that we're originating and owning the IP around."

From a team of two in 2004, M&C SE consists of 52 in London today, with a further 18 staff in New York and 18 in Sydney. A new office is set to open in South Africa at the start of 2013. Such growth is said to be testament to the new opportunities emerging in the evolving space, and Martin notes "every time we pitch, we are never against the same guys".

The agency, which also provides communications advice for the likes of Olympic silver medalist and recent world champion boxer, Amir Khan, refuses to rule out a move into the rights side of the business in the future.

"Part of the challenge over the next two to three years is how we can grow our revenue streams," says Martin. "Everyone's at it. Brands will always want to associate themselves with people's passions."

It's well known Locog managed to generate some £770m through sponsorships around the Games. What's less known is that Games organisers had to deal with 25,000 different partner activations, more than double the number in Beijing 2008.
Debates about the impact of the Olympics on Britain's businesses have only just begun, but be assured London 2012 has been a boom time for some.
Follow @DurraniMix