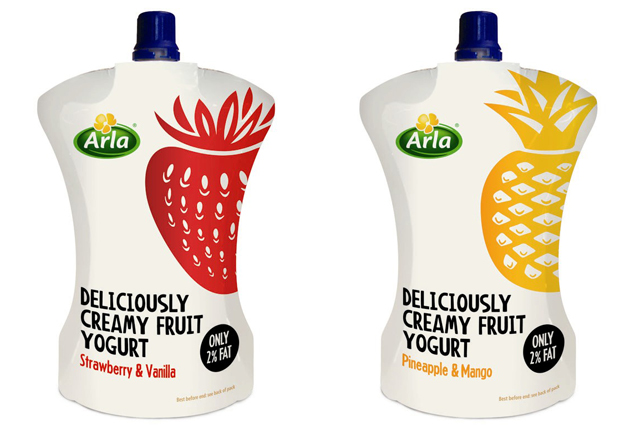 The yoghurt, called Arla Squeeze, will be sold in a screw-top pouch, which will mean that consumers can squeeze the product directly into their mouths.
Arla, which also makes Cravendale and Lurpak, believes that the screw-top will appeal to the teenage market.
The yoghurts will be priced at 89p for a 190g pack and will roll-out across major multiples this month (April).
Arla Squeeze comes in two flavours: pineapple & mango; strawberry & vanilla.
The launch comes as Arla bids to make its brand more consumer-facing. Last year, the brand began to display the Arla logo at the end of its TV ads for a number of its flagship brands.