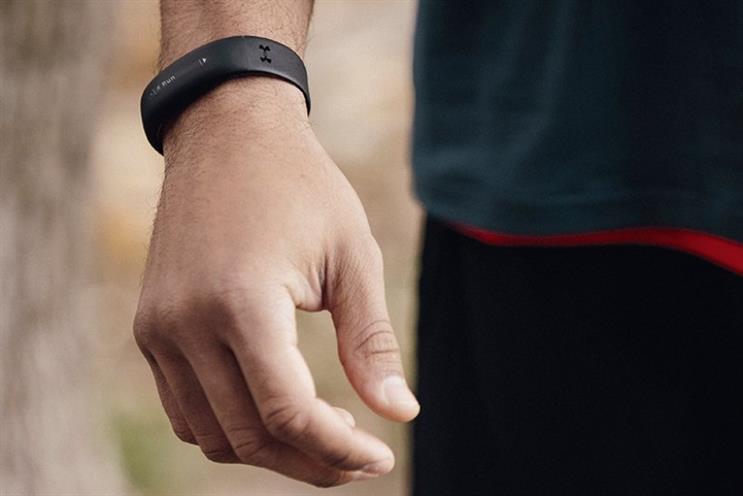 Chief executive Kevin Plank said this rich, single view of the customer was down to Under Armour's investment in technology acquisitions, software and partnerships like SAP and HTC.
Plank said: "This is not a technology initiative. This is a digital transformation, and a business transformation for Under Armour."
Before connected fitness became a central pillar of the business, said Plank, Under Armour could see only retail transaction information on 10m consumers across physical stores and ecommerce.
Now, with fitness apps and wearable technology, Under Armour has direct access to much richer, more intimate data, with customers logging 8bn foods and 2bn activities on its apps over the past year.
"Not only do we have information on the people going into our stores and ecommerce, but we have a deeper understanding of our customer using basic information collected like sleep, fitness, activity, nutrition, weight and how [they] feel," said Plank.
"This gives us an unparalleled view of their life and needs, a single view of the customer."
He added that, combined with the partnership with SAP, the data would create an "insight engine" that, eventually, would scale the Under Armour brand.
Expanding the Under Armour ecosystem
Under Armour announced a connected fitness system for athletes at CES this year, including a heart-rate tracker, the UA Band fitness band and a smart scale.
It also unveiled smart running shoes, called Speedform Gemini 2 RE, which feed running data back into the firm's connected fitness dashboard.
That dashboard, called UA Record, is central to Under Armour's ambitions in data. It lets consumers input their own health and wellbeing, but is currently compatible only with a number of third-party fitness devices, like Fitbit.
The sportswear brand has opened its platform to developers to try to turn UA Record into an all-encompassing fitness service, integrated with numerous pieces of hardware and apps.
Revenue jumps on footwear success
Under Armour reported a 31% rise in revenues for the three months to 31 December, to $1.17bn, primarily driven by growth in running, golf and basketball. Net income came in at $106m, up 9% year on year.
For the full year, it recorded a 28% jump in revenue to $3.96bn, with net income at $233m.
Plank highlighted basketball player Stephen Curry's footwear line, which has boosted the brand's standing among US millennials.
Under Armour also posted growth in its international business, which Plank described as growing from a $6m business 10 years ago to a $500m business today.
The company doesn't break out international revenue across individual markets, but the brand has yet to replicate its US performance outside its home market.
Plank said the brand's activity around China's Singles Day had resulted in the brand's first-ever $1m revenue day.
According to analysis from Repucom for Marketing last year, just 9.3% of Under Armour's $3.1bn net revenue in 2014 came from outside the US.
By comparison, Europe accounted for a quarter of Nike's $26bn net revenues in 2014, and more than 40% of Adidas' $14.5bn net revenue.