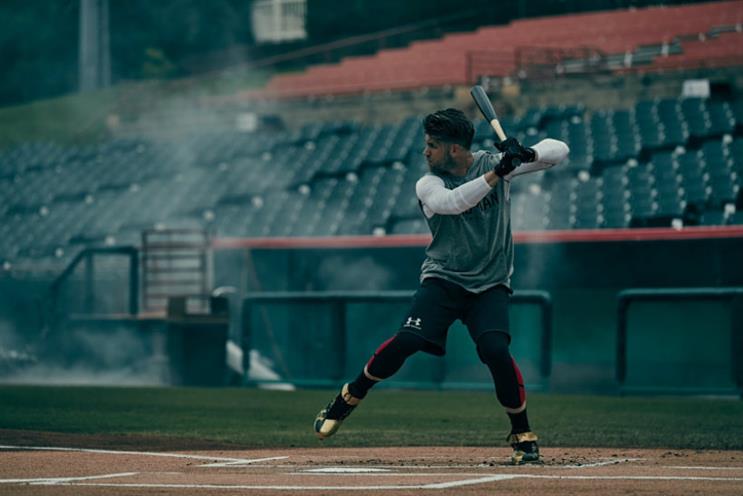 The new brand will be more fashionable than Under Armour's usual high-end sportswear, with Belgian designer Tim Coppens announced last month as executive creative director. The division is led by Ben Pruess, senior vice president of sportswear at Under Armour.
Details remain scant, though Pruess has previously claimed that the new line will not, in fact, be "athleisure", a portmanteau of athletics and leisurewear. In today's (26 July) earnings call with investors, chief executive Kevin Plank said the line would comprise "stylish clothes that do something".
"For example, a button-down [shirt] with spandex, so you can pull the sleeves up," he said. "It will have the Under Armour DNA, but will be a little more stylish."
He added that Under Armour Sportswear, or UAS, wouldn't necessarily be visibly badged. "You will see UAS' distinctive brand, especially in footwear," he said. "Whether the logo will be inside or outside the collar – that's a question."
Under Armour Sportswear will arrive in the US in the autumn. The Under Armour brand made its name in high-end sportswear, but is making moves towards the mainstream.
Plank announced the brand would start selling through the mid-tier US department chain Kohl's, though there is some suggestion this could dilute the brand.
UK biggest market outside US
Under Armour reported a boost in its international revenue, in a sign the brand is successfully, if slowly, expanding outside its home market.
International revenue for the three months to 30 June came to $150m (£114m), up from $89m the prior year. The company also trimmed its operating losses in the international business from $4.39m to $1.2m.
Under Armour doesn't split revenue by market outside the US, but Plank said UK revenue had "doubled" for the quarter, with marketing efforts "paying off".
The company is a kit sponsor for Tottenham Hotspurs, Southampton and Aston Villa. It also signed Arsenal midfielder Granit Xhaka in February.
Connected fitness business grows
Data remains at the heart of Under Armour's connected fitness business, with the company pulling in information on consumers' training habits to recommend them better products.
The business grew from $13.6m in 2015 to $23.5m, after the launch of the Under Armour HealthBox in January. Under Armour also launched an ecommerce app built on its connected fitness platform last month, UA Shop. Under Armour trimmed operating losses in the division from $16m last year to $7.5m.