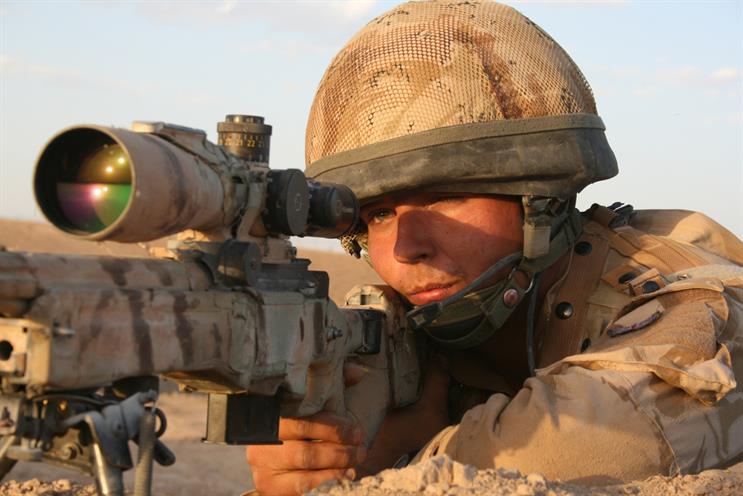 The news comes amid major structural changes, which are currently being challenged by MPs.
The proposed campaign will explain the role of the Army after its withdrawal from Afghanistan (slated for the end of 2014) and of the Army Reserve, which replaces the Territorial Army.
A spokesman for the Government said a brief would be issued "this side of Christmas" through the Government Procurement Service. The appointed agency will work separately to those handling recruitment marketing. This means JWT, which won the recruitment ad account in 2012 as part of a consortium led by Capita, is not affected by the review.
The spokesman added: "We want to promote the new Army brand – and I use that term in the broadest sense. There's a need to explain what this new Army is, particularly in a post-Afghanistan world."
Mark Bainbridge, a former Army marketing and com-munications director, warned against using bought media for what were essentially corporate communications.
"There's a question in my mind about whether it's the right thing to do if the tax-payer is picking up the bill," he said. "With this kind of public information brief, there's always a risk that, no matter how it's executed, it is going to feel like a bit of an apology."
The call for a new campaign follows the Government's Army 2020 restructure plan, in which some 20,000 regular soldiers will be replaced with an increased Reserve force.
As Campaign went to press, the House of Commons was debating the Defence Reform Bill, which underpins the changes.