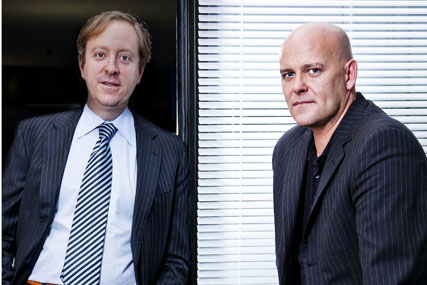 The Euro RSCG KLP chief, Phil Bourne, will become the chief executive of Arnold KLP.
Bourne will report to Andrew Benett, the global chief executive of Arnold Worldwide and the global strategy officer of Havas Worldwide.
The newly merged Arnold KLP London operation will form part of Havas' plans to build Arnold, which is based in North America, as a global "micro-network".
Arnold is also about to open an office in Amsterdam led by 180 Amsterdam's Sean Thompson, who was appointed last month to the newly created dual role of global executive director of Team Volvo, as well as the managing partner.
Arnold's clients include Alberto Culver, Ocean Spray and McDonald's, while Euro RSCG KLP's include Nokia, BMW and Bacardi.
David Jones, the global chief executive of Havas Worldwide, said: "The fastest-growing parts of our industry are the micro-networks, such as Mother. Big old-fashioned networks are struggling.
"Arnold has a strong reputation as a creative, strategic and integrated agency and KLP is a first-class marketing communications agency. Together they will create a modern agency that's needed at this time."