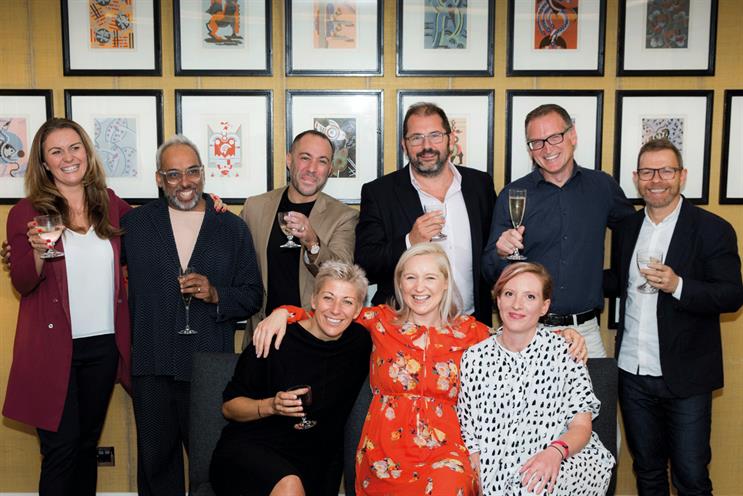 Once upon a time, it was all about the power of the story for advertisers. Then along came the big bad digital revolution and killed off the ancient art.
That's one reading of the state of play in the art of storytelling, but Campaign gathered a band of marketers and agency folk in the depths of a London hotel to explore the issue further.
If you're sitting comfortably, then we'll begin.
Everyone has a story, but it seems not everyone can tell one. Jason Gonsalves, chief executive of Mcgarrybowen London, recalled a world-famous director turning in a 45-minute first cut for an ad that barely mentioned the brand. Today that would be unacceptable, not least because it seems like we all have less patience.
"My kids still watch TV, but want to see a great story in three minutes," said Mark Stringer, PrettyGreen's founder.
However, there's a contradiction, according to James Myers, TVC's global managing director. "Millennials are supposed to have a short attention span, yet they'll spend a weekend bingeing on boxsets. They won't wait a week for the next episode of 'appointment to view' TV."
Maybe people simply have less time for rubbish content, said Simon Peck, group managing director, Engine UK. "Brands confuse being always on with being always good. We're more selective about what we consume."
The challenge for brands is addressing this curation of our own content, said Rebecca Rose, head of marketing at Domino's Pizza Group. "People aren't having linear experiences anymore – there is less 'appointment to view' and shared experience, but that means there is an opportunity to tell a story across lots of bursts."
Of course, episodic storytelling is nothing new. Dickens was serialised – presumably to be binge-read in "Dickens and chill" sessions, joked Peck. Today's challenge is to find new ways of connecting with an audience.
Forms change, said Caitlin Evans, senior planner at MBA, drawing on her own experience as a poet.
"I'm exploring how platforms like Instagram can carry a narrative. Other types of non-verbal storytelling will become more important too – like body language," she added.

Integrity still matters

If the nature of stories is evolving, so too are the media that carry them. The idea of editorial integrity is softening as consumers accept and expect brand content. Honesty and authenticity are now as important as provenance.
Peter Holmes, director of brand at Telefónica, said that any brand must have a story at its heart. "O2 was set up to be like that, and brands with great people behind them have it."
Not every brand has a compelling authentic story or charismatic founder, so it's not a failing if the story comes from an agency – that's their job. Gonsalves believes that people don't care if it's an artificial story, as long as it's good. "The Nike two-hour marathon was completely artificial, but it was enthralling. It shows the commercial value for storytelling."
However, faking authenticity is a no-no. Too many brands claim they want 'real' stories, then cast actors to tell them. "It's cringeworthy," said Myers.
The brand experience is now part of the story, said Stringer. "I don't know the advertising lines of some of the most successful brands today, like Uber, but I know what they do for me."
However, these brands are turning to storytelling to keep growth and reputation on track. Bobi Carley, marketing consultant with Three, said Uber's recent travails showed the limits of a focus on utility. "Brands have to make an emotional connection, otherwise they are inter­changeable. A story that is just about cost and convenience will only get you so far."
Initially a word-of-mouth success, Uber has failed to think about the next chapter to maintain momentum, said Stringer. Interestingly, Uber's attempts to change perceptions with films of its drivers talking about their own stories was viewed more positively, even by those who professed not to be fans.
Personalisation is an area story­telling needs to address, said Rose. But can you personalise video content at scale? Apparently, you can. For the launch of the Honda NSX hybrid supercar, Mcgarrybowen took the specs from each order to make 1,800 different videos showing the car the customer ordered. "It's using technology to tell a human story," said Gonsalves.
It's that human element and the desire to pass on a great story that keeps the craft of advertising relevant, he adds. "Reaching the least-committed customers is how brands create effectiveness. It's about 'fuck me' moments that surprise people and a memory trace that's strong enough to overcome the stories of other brands."
Brands that do that will live happily ever after. For the next quarter, at least.
On the panel
Rebecca Rose, head of marketing, Domino's Pizza Group
Jason Gonsalves, CEO, Mcgarrybowen London
James Myers, global managing director, TVC Group
Simon Peck, group managing director, Engine UK
Peter Holmes, director of brand, Telefónica
Mark Stringer, founder, PrettyGreen
Bobi Carley, Three marketing consultant and former UK commercial director, The Walt Disney Company
Caitlin Evans, senior account planner, MBA
Chair: Nicola Kemp, trends editor, Campaign