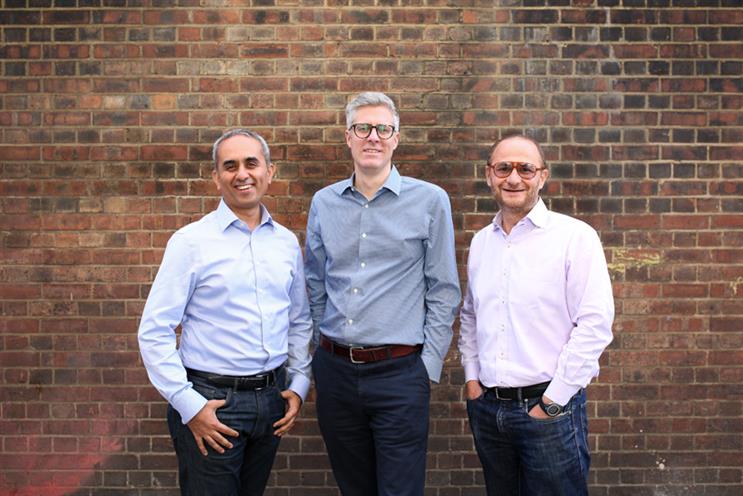 French data, consultancy and digital marketing agency Artefact is launching in the UK, with aspirations to become the world's largest independent marketing business.
The company – listed on the Euronext stock exchange – expanded in scale earlier this year after a merger of digital performance marketing firm NetBooster and management consultancy Artefact.
The UK business will be led by Tom Cijffers, a former chief client officer at MediaCom US and UK managing director at Zenith.
Ashish Sidhra has been recruited to head the consulting and data division in London, having previously held senior roles at Capgemini, BearingPoint and Telefónica. His remit is to develop Artefact's data science and artificial intelligence consulting offering for UK and global clients.
The agency is based in Whitechapel, east London. It has a total UK headcount of 120 – many of whom joined the business after NetBooster's 2016 acquisition of 4Ps Marketing – including some staff located at a satellite office in Cornwall.
Clients include Hertz, Nissan, Selfridges, Habitat, The White Company and Wyndham Hotels & Resorts.
Artefact claimed that it can offer a "genuine alternative" to both traditional agency networks and consultancy groups entering the advertising industry, such as Accenture and Deloitte.
The company, which enjoyed 50% year-on-year growth between the first half of 2017 and the first half of 2018, is committed to a three-year plan to double its gross margin to €100m by 2020.
Speaking to Campaign, Frederic Joseph, the newly appointed global chief activation officer, said Artefact has built technology and AI into the "spine" of the business. He added that, despite employing more than 1,000 people in 18 markets, the company is able to offer far greater "agility" than many of its rivals.
Cijffers said he was attracted by the prospect of working on a genuinely "end-to-end" offering: "Management consultancies give you great strategy and PowerPoint slides. Performance marketing agencies give you great activation. We can look at the data, segment it and work out the most important audiences and targets."
In a statement, Joseph added: "We bring something new to a market that's crying out for a fresh approach. While there are businesses emerging that are now starting to challenge conventions, we don't think anyone else has cracked it as yet.
"We describe ourselves as 'marketing engineers' because everything we do starts with technology underpinned by data and AI. In essence, we bring an engineering mindset combined with a management consultancy approach to digital marketing."