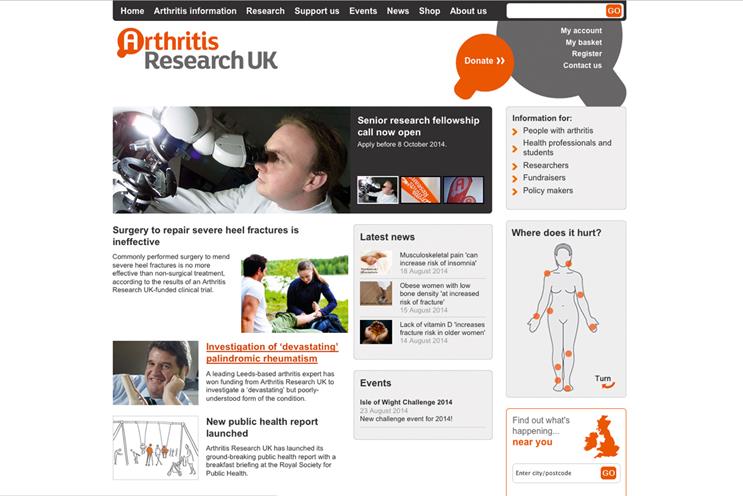 The charity has invited agencies to pitch and given them until the afternoon of 22 August to register their interest.
Tenders must be completed in full by 15 September.
Arthritis Research UK wants the appointed shop to create mostly digital and direct marketing material for the legacy-giving scheme, which encourages people to leave money in their wills.
Legacies make up 50-70 per cent of the charity's income.
Arthritis Research UK has used a number of creative agencies in the past on a project basis, including Creative Juice and The Good Agency.
According to the tender document, the charity is also looking for two design agencies – one as a retained shop and another to help create information booklets.
An Arthritis Research UK spokeswoman said the charity was reviewing its suppliers to ensure it gets best value.
The pitch follows the charity's recent decision to increase its fundraising target to £22 million by 2016.