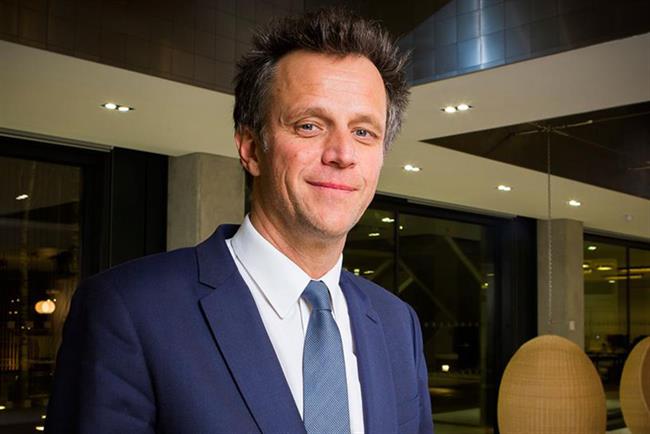 Everyone talks about the agency of the future, but "nobody is talking about the client of the future," said Publicis Groupe CEO Arthur Sadoun at the 4A's Accelerate conference Monday.
Sadoun, who shared the stage with P&G Chief Brand Officer Marc Pritchard and Grey New York CEO Debby Reiner, said it's not possible to have a good relationship if the client won't transform also.
"Every client is talking about growth, but there's no growth unless you have strong partners," he said.
Pritchard, who praised Publicis and Grey's work for P&G and agency models throughout the session, said there's a lot of tension in agency-client partnerships right now. "Slings and arrows are coming at agencies," such as consultancies coming into the industry, digital media being under attack and clients cutting fees, said Pritchard, adding that P&G will continue to reduce costs.
Pritchard said he wants to be "really clear" that it's not just fees, but production costs, as well.
"There are major changes in the industry – should we cry over those changes or blame our clients or act and act fast?" asked Sadoun.
One of Publicis Groupe's drivers to disrupt its own organization and simplify its internal structure came after it lost P&G's media business in the U.S. at the end of 2015, Sadoun said. "If you want to radically change, sometimes it has to come from a blow," he said.
During the panel, Reiner brought up clients bringing certain capabilities in-house and asked Pritchard what he thinks about this shift. P&G he said will "only bring things in-house where we believe we can create value," such as digital media planning. "We don't think we can bring everything in house – you're the creatives, you're better at that," he said.
Prior to the panel, P&G announced that it's creating a new agency made up of employees across Publicis Groupe's Saatchi & Saatchi, WPP's Grey and Omnicom's Marina Maher Communications and Hearts & Science, the Wall Street Journal reported. The cross-agency talent will work together in a shared location in New York and Cincinnati, P&G's home base.