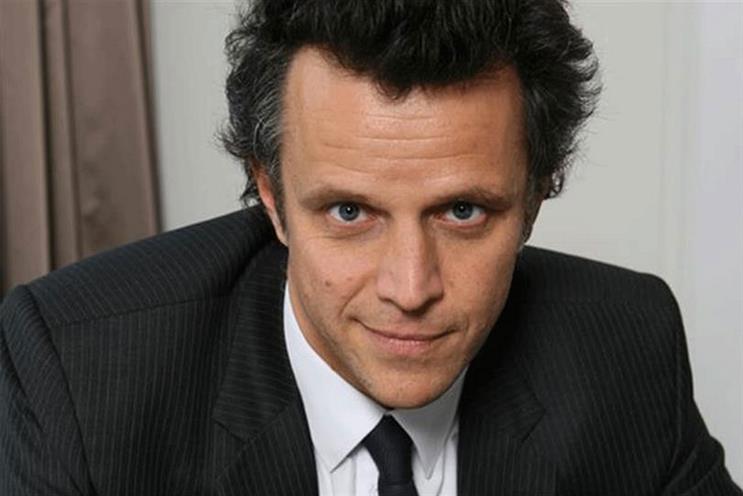 When Arthur Sadoun was promoted to lead the Publicis creative network in the autumn of 2013 his ascension was widely acknowledged as simply the latest step up a ladder that was expected to reach right into the heart of the Publicis Groupe operation. His elevation this week to run all of the group creative agencies is simply another sign that Sadoun's rise to the very top is well on track.
Sadoun has been appointed chief of Publicis Communications, which houses the creative networks Publicis, Leo Burnett, Saatchi & Saatchi and Bartle Bogle Hegarty amongst others and is one of four new key divisions within the group. Although there have been corresponding promotions for Steve King, who will run the media assets, and Alan Herrick, who is confirmed as head of the digital technology companies, Sadoun's pedigree makes him now firm favourite to take the Groupe leadership mantle when Maurice Lévy finally steps down as Groupe chairman and chief executive in spring 2017.
Though the line of succession is still unconfirmed and uncertain (previous "firm favourites" Olivier Fleurot, a former executive chairman of Publicis Worldwide, and now chief of MSLGroup, and Jean-Yves Naouri, who was the chief operating officer of Publicis, appear to have waned), Sadoun has the right CV for the job. With an MBA from INSEAD under his belt, he rejected a job offer from McKinsey to join an advertising agency, TBWA, where he soon switched from planning to new business. Capturing the Tag Heuer account against seemingly impossible odds propelled him into the managing directorship of the Paris agency, where he went on to claim the Agency of the Year crown at Cannes for four successive years.
Not surprisingly, Maurice Lévy alighted on Sadoun to run Publicis Conseil, the Publicis network's Paris-based flagship agency. His rise from there through the Publicis empire has been meteoric. His creative agency sensibilities combined with business acumen, imposing stature, and endless charm have encouraged observers to dub Sadoun "a young Maurice".
Now he has control of all the Groupe's creative assets – and whatever else Publicis Groupe is, it remains a company with creativity as its pulse – his corporate DNA looks an even better match for the big job.
Nevertheless, Sadoun – who, incidentally (though it's not something you'll find him talking about) is married to French journalist and TV host Anne-Sophie Lapix (once voted the 55th sexiest woman in the world by FHM in France) – refuses to take anything for granted. A year ago he told Campaign that he had installed an ejector seat in his office to remind himself of the fragility of job security. In that same office, you'll find on prominent display a copy of Rudyard Kipling's poem If:
"If you can keep your head when all about you
Are losing theirs and blaming it on you…"
Sadoun insisted these were reminders that you need to feel in a zone of discomfort in order to achieve peak performance. "You can't work at your best if you're too comfortable and complacent all the time," he contended.
Publicis' latest restructure certainly takes all of its companies into a new zone of discomfort. In an attempt to make it easier for clients to get the best out of the Groupe, Lévy has disrupted his own model. Now it's down to his key lieutenants, Sadoun most crucially, to prove the case.