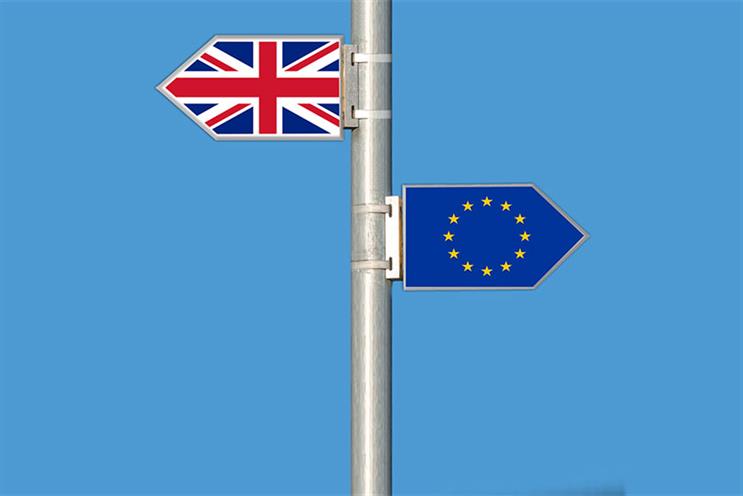 Prime minister Theresa May today delivered the official letter on behalf of the UK government that begins the process of withdrawing from the European Union.
It follows last June's surprise referendum victory for the Leave campaign, which attracted shock and dismay from senior ad industry figures.
Today Stephen Woodford, chief executive of the Advertising Association, said the industry's capability to retain global talent was a priority.
Woodford said: "As the government triggers Article 50 today, we welcome the prime minister's pledge to maintain a close relationship with our friends in Europe. Our priority is that UK advertising remains open to the global talent that drives our first class output.
"Advertising can play a pivotal role in selling the UK to the world as we move into Brexit negotiations and beyond, and we'll be pushing government to support that potential in its upcoming industrial strategy."
Meanwhile the Creative Industries Federation – 96% of whose members were in favour of remaining in the EU – said its task now was to "ensure our brilliant sector can continue to shine."
In a message to its members today, the Federation said it would push its "red-line" issues in negotiations on talent, funding, trade, intellectual property and regulation".
It said: "We are also working with eight government departments as well as the devolved and city administrations to put the priorities of the UK's fastest growing sector at the heart of thinking as Britain forges its new relationship with Europe and the world."
May said Brexit is "an historic moment from which there can be no turning back" after the UK's ambassador to the EU, Sir Tim Barrow, handed over a signed letter of intent to EU Council president Donald Tusk.
Article 50 of the Lisbon Treaty allows two years for the UK to reach an agreement with the EU. The UK would therefore leave by 29 March 2019 unless all 27 EU member states agreed to extend the deadline for negotiations.