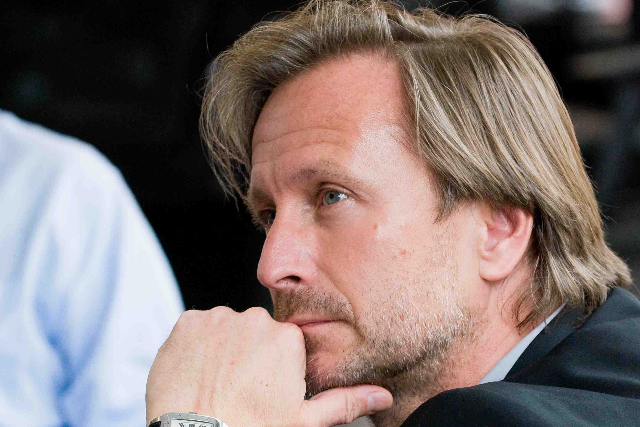 Marc Mathieu, Unilever's global senior vice-president of marketing, claims marketers have yet to make sense of a data-intensive landscape that sees consumers generating information faster than brands can keep up.
Mathieu, speaking to Marketing at Nimbus Ninety's Ignite conference, said: "I have been heard to say that digital is dead – [meaning] digital is pervasive. There is marketing, and it is physical and digital, but there is no traditional marketing versus digital marketing.
"What is not yet pervasive is the use of data – how do we understand data, [how can it] enable the way we do marketing?
"The expansion of data will be so rich that you need to build systems to be able to process it in a way that makes it relevant for people."
The expansion of data will be so rich that you need to build system to be able to process it in a way that makes it relevant for people
Knorr's AI chef
Unilever has been experimenting with AI with Knorr, its biggest food brand. Knorr teamed up with AI specialists DigitalGenius to try and work out how to reach consumers in emerging countries such as India, where shoppers tend to own feature phones rather than smartphones, and so communicate primarily via SMS.
The team came up with Chef Wendy, the AI chef that comes up with recipe ideas for customers who submit a text listing the ingredients they have at home.
As well as giving consumers helpful hints, the pilot gave Unilever access to customers that were previously difficult to reach.
Now Unilever is looking to scale the technology across other brands, markets and products, though Mathieu wouldn't say which.
He said: "Suddenly we see AI projects spreading across multiple teams, and we are now opening up our marketing dollars to a start-up that is actually shaping the future in terms of building relationship personalisation with people through intelligent data."
Wearable tech for Sure brand?
The Knorr project was born from the Unilever Foundry, the company's platform for forging relationships with start-ups that come up with innovative solutions to problems.
Mathieu hinted at new briefs from Unilever Foundry, including one for the Sure deodorant brand that will focus on tracking people's movement.
He said: "When you are in the antiperspirant business, one of the things that is interesting is movement – the more people move, the more they need to trust the antiperspirant they are using."
Unilever will be looking to partner with companies that "understand movement" and can turn that data into something useful. That could mean analytics firms, wearable tech specialists or even companies that make products for the military.
Other projects to emerge from Unilever Foundry include Magnum's experiment with beacon technology.
Read next