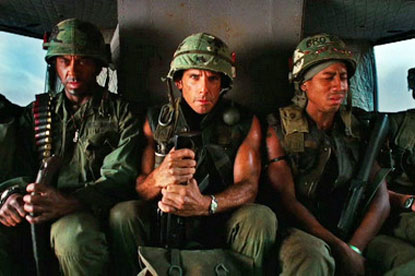 A female viewer, who saw the ad while it was broadcast during a football match at her local Conservative club, complained that she found the graphic scenes and swearing offensive and inappropriate.

The ad featured scenes from the film including a character holding a bloody severed head, as well as a character saying: "This motherfucker's dead."

Setanta pointed out that the target audience for its pub channel could not be accurately calculated to accommodate all featured programming, but that it was unlikely that children would make up a significant proportion.

Furthermore, it argued that the use of swearing in the ad was unlikely to cause serious offence in a pub environment.

The ASA noted that the ad contained the use of a highly offensive swearword together with gratuitously violent footage. Moreover, the viewer reported seeing the ad at 3pm, 5.15pm and 6.15pm on a weekend.

It was also noted that although Setanta argued that the presence of children in a pub environment was at their parents' discretion, pub channels could also be seen at venues such as social clubs, which catered for families with children.

The watchdog concluded that the ad was unsuitable for broadcast during the times it had been shown and must not be broadcast again in its current form.