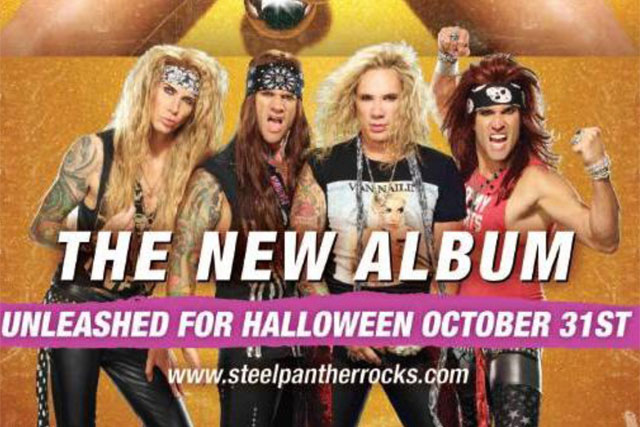 The poster ad campaign ran in October 2011 and featured the image of a woman wearing a skimpy halter neck outfit, along with the text, "Balls out".
The ad, created in-house, attracted a number of complaints to the Advertising Standards Authority (ASA), including one from Imkaan, a charity for women from ethnic backgrounds who have been victims of abuse and violence.
The charity said the ad was offensive because it was demeaning to women and overtly sexual in nature. It argued the ad was unsuitable for public display, where it might be seen by children.
Universal Island Records, the band's record label, said the ad was intended to be "ludicrously over the top", in keeping with the band's tongue-in-cheek persona.
The music label said it was not meant to be offensive to women.
Universal Island Records admitted that more care could have been taken when they chose the posters' sites, but they were not meant to cause offence.
The label said it would take greater care in future where children were likely to see the poster and whether they would be suitable.
The ASA said it had noted Universal Island Records' argument that the poster was supposed to be viewed in tongue-in-cheek. But it ruled that most people would not view the poster in this way and even if they had, the poster was "overtly sexual" when taken as a whole.
The ASA ruled that given the ad's placement in a range of public locations, it was likely to cause serious and widespread offence, and was unsuitable to seen by children.