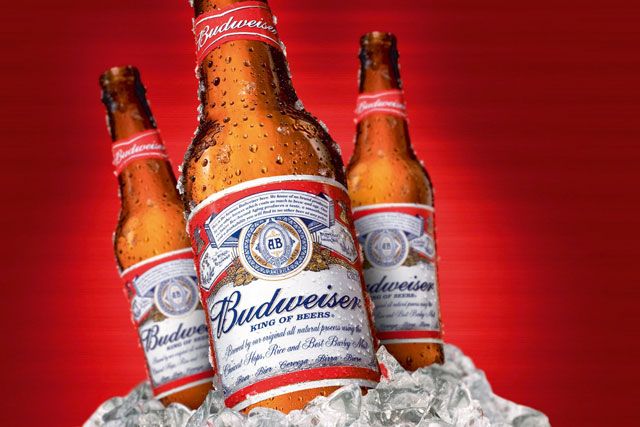 The ad featured an American football coach giving a motivational speech to group of cheering men.
He said: "Gentlemen, there is nothing special about tonight...tonight is underrated. Tonight is free of expectations. Tonight, you cannot be disappointed, it's just another night."
The speech continued: "Gentlemen, you were conceived on a night like this."
A complaint was made to the Advertising Standards Authority (ASA), challenging whether the ad, which was heard in December last year, linked alcohol to sexual success.
AB InBev, the maker of Budweiser, said it was fully committed to the responsible marketing of its products.
In its defence InBev said, crucially, there were only two references to alcohol in the ad, which came towards the end of the coach's speech.
It said the references were independent of the messages delivered in the coach's speech and neither reference directly linked alcohol consumption to sexual success or activity, nor did it imply that the consumption of alcohol of alcohol was essential.
AB InBev said it firmly believed its target audience would appreciate that Budweiser might be consumed during a night out with friends in a wide variety of social activities, but that it did not suggest that the consumption of alcohol would result in sexual success.
The watchdog, however, ruled against Budweiser, in particular noting that the ad was likely to be understood as suggesting the group was preparing for an evening where alcohol would be drunk and during which the participants would have a great time, including the possibility of meeting a potential sexual partner.
The ASA said AB InBev should not broadcast the ad again, adding that it should ensure that its future advertising did not link alcohol to sexual success.
Follow John Reynolds on Twitter @johnreynolds10