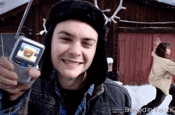 The Advertising Standards Authority has ruled that the TV spot can no longer be screened in its current form.

However, the watchdog threw out a complaint that the commercial, produced by the Leith Agency and in which two white men sing with Jamaican accents, was offensive and racist.

Coors insisted there was nothing distinctive or repetitive about the dance moves in the commercial that would appeal to under-18s or make them want to copy the dance.

Meanwhile, Mars has been told by the ASA to withdraw a Maltesers commercial after a complaint that it implied they were low-energy products.

Abbott Mead Vickers BBDO produced the spot, which features two Maltesers-eating women playing a trick on their sleeping husbands.

A voiceover says: "Maltesers. At less than 11 calories each, you'll need new ways to be naughty."

Mars said the claim was intended to be a factual statement about the number of calories in Maltesers and not to suggest the product was low in energy.

The ASA has also told United Biscuits to stop screening its McVitie's Jaffa Cakes commercial for misleadingly claiming the products were low in fat.

The commercial, produced by Publicis, featured two women laughing over a friend's claim that she was trapped down a well because he was always lying. "Last week she claimed there was only one gram of fat in a McVitie's Jaffa Cake," one of the women remarks.

United Biscuits argued that the "only one gram of fat" claim was unlikely to be seen by viewers as having the same meaning as 'low fat" or "low in fat".