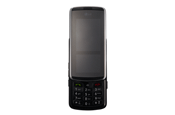 The ad, produced by LeeDDB in Korea, showed a woman using a touchscreen phone and received 33 complaints from members of the public.

After investigating, the Advertising Standards Authority today said the ad was in breach of health and safety guidelines.

It said: "We considered that the ad could condone viewers' use of their mobile phones while driving, and we therefore concluded that the ad was in breach."

The authority said that it noted LG's argument that the ad distinguished between a scene of the woman in traffic and another one showing the phone being used.

However, it concluded: "...the sequence of images of the woman in her car, before and after the image of the mobile phone, implied that she had been using her mobile phone whilst at the wheel of her car."