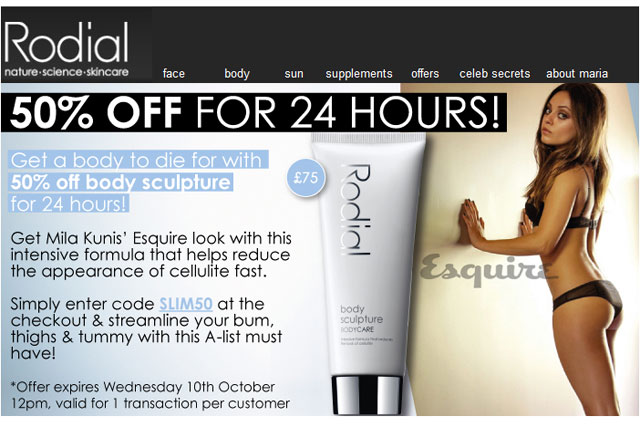 The emailed promotion claimed users could "Get Mila Kunis' Esquire look" by using its cream to reduce the appearance of cellulite and included a striking picture of Kunis in her underwear.
However, the ASA found there was not strong enough evidence that Kunis' distinctive figure was achieved via the product in question, or that the product did what it stated.
In its ruling, it said most consumers would consider an ad claiming to "streamline your bum, thighs and tummy" would reduce cellulite, as well as smoothing and tightening the areas of the body mentioned. However, the ASA did not believe it had seen strong enough evidence to support this claim.
In its response, Rodial referred to two trials for two active ingredients in the body sculpture product. It did not supply the ASA with the trials themselves.
The ASA concluded the ad was "misleading" because it was not clear that Kunis' appearance was as a result of using the product advertised, and warned Rodial not to make claims about the efficacy of its products without "robust evidence".