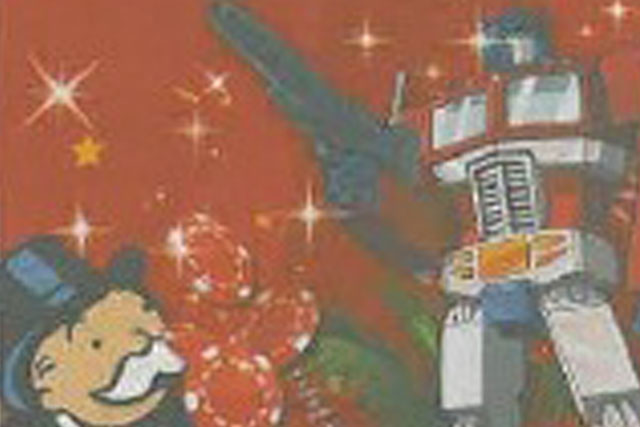 The ad for MirrorCasino.com was carried in the Money section of the paper. It stated, "Free £5 to play with today" and included Transformers character Optimus Prime.
One person complained to the Advertising Standards Association (ASA) that the ad was irresponsible because it was likely to appeal to children.
The publisher of the Daily Mirror, Trinity Mirror, said it would not use the ad, or the Transformers image, to advertise Mirror Casino in future.
In its defence, it said the ad featured a licensed image of the Transformers character because one of the games that could be played on Mirror Casino was a Transformers-branded game.
It added the website made it clear the website was for over-18s only and users were required to prove they were aged 18 or over by supplying a credit card and complying with an age-verification system.
The ASA said it was satisfied the ad had not been directly targeted at children, but considered that the depiction of a popular comic book character was likely to have particular appeal to children and young people, which was against the CAP Code.
It ruled the ad breached CAP Code rules on social responsibility and gambling.
Separately, the ASA banned a TV ad for bookmaker BetVictor, after one complaint, because its claim it gave the best prices most often in the football Premier League last season did not clearly state it related to the match-result market only.
Follow @DanFareyJones