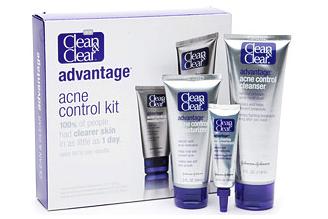 Viewers complained that the ad, for Clean and Clear's Spot Control Kit, used images unrepresentative of results that could be achieved when using the product.
The ad, by DDB London, stated: "If you have spots, you've tried everything, now try something different ... Look at the difference it made for these girls."
However, Johnson & Johnson has admitted that for the "after" shots, light powder had been applied to the actress's skin to "remove the shine from the T-zone".
The ASA ruled that "shots should have been taken under the same conditions", without the use of make-up, and therefore the ad must not appear again in its current form.
In November, the ASA rejected 13 complaints about Cheryl Cole's L'Oreal Elvive shampoo ad.
Consumers had accused the 'X Factor' judge of misleading the public because she has hair extensions, but the ASA dismissed these complaints as the ad briefly stated Cole was "styled with some natural extensions".