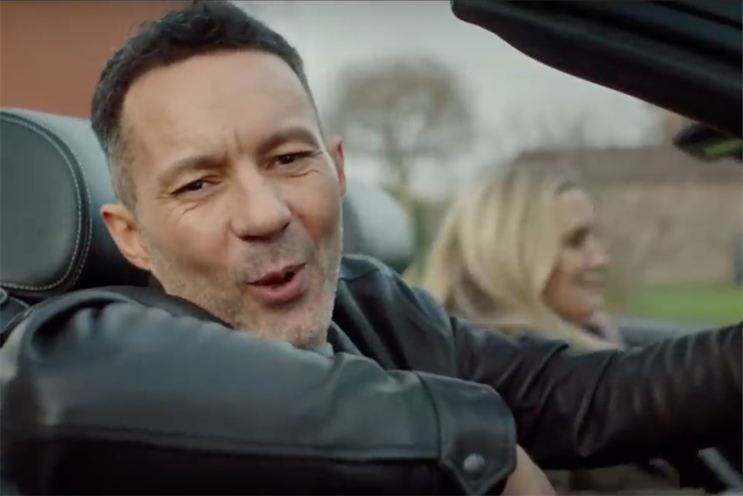 The Advertising Standards Authority has told Paddy Power to pull an ad fronted by Rhodri Giggs, brother of Ryan, after five complaints.
The spot, created by VCCP and first aired in February, made light of Giggs' experience of his now-ex-wife cheating on him with his brother and promoted his role as ambassador for Paddy Power's rewards club.
The complaints challenged whether the ad glamourised gambling and suggested it was a way of achieving a good standard of living.
Clearcast and Paddy Power argued the contrary, pointing to how the spot showed that Giggs' life hadn't changed and stressed that while he orders Champagne and drives off in a sports car at the end, it was clear this was the result of Giggs being appointed Paddy Power brand ambassador rather than through betting wins.
However, the ASA based its judgment on the car and Champagne, as well as Giggs checking his bank balance at the start of the ad. It also highlighted Giggs' line to camera that "loyalty gets you nowhere, live for rewards instead", which was reinforced by a voiceover and on-screen text.
All that, the ad watchdog claimed, "created the impression" that Giggs had moved on from his "loyalty" and was now reaping the rewards, both financially and in terms of his own self-image.
It said: "The ad implied viewers should follow his example and that their route to doing so was joining Paddy Power's rewards club. For that reason, we considered the ad implied gambling was a way to achieve financial security and improved self-image, and we concluded the ad was irresponsible."
It is the first time Paddy Power has had an ad banned since November 2017, when a spot by Lucky Generals featuring a jaded casino security guard fell foul of the ASA for featuring someone gambling at work.