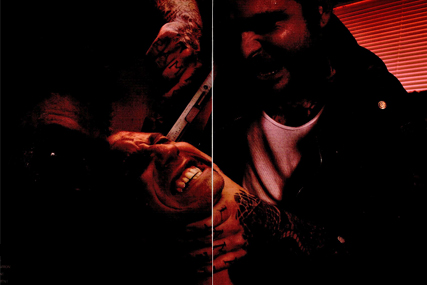 The ad received one complaint, which prompted the advertiser, Fly53, to withdraw the image from advertising in print media.
The complainant thought the ad's depiction of gun crime was offensive, irresponsible and unsuitable for display in a music magazine because it glamorised violence.
The Advertising Standards Authority agreed, commenting that the man seemed to be frightened and suffering, and banned the ad for glamorising real violence.
The ASA said: "Although the image resembled a scene from a film, we noted the ad was for a clothing brand and not, for example, a film with violent scenes, which made it more likely that its portrayal of violence would be seen as gratuitous."