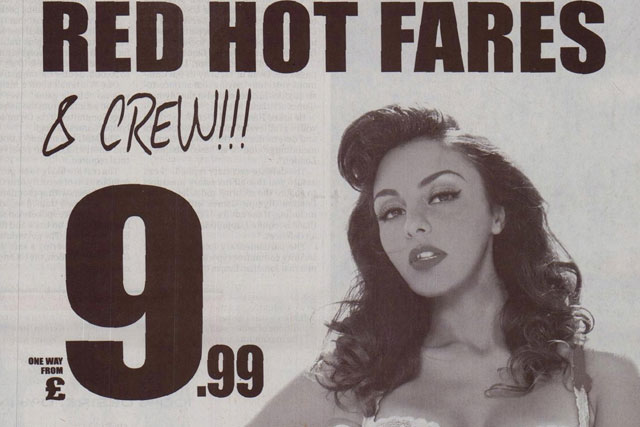 The two press ads received a total of 17 complaints that they were sexist and objectified women, and disputed the suitability of displaying such ads in national newspapers.
The ads were created in-house and appeared in The Guardian, The Daily Telegraph and The Independent.
One showed a woman in her bra and pants, with one hand on her hip, and the other hand pulling her pants slightly down. The text stated, "Red hot fares & crew!!! One way from £9.99".
The second ad showed a different woman in her bra and pants with the same strapline. Both images were taken from the Ryanair 2012 cabin crew charity calendar, and directed consumers to Ryanair.com to buy the calendar.
Ryanair countered the complaints and said the members of the cabin crew used in the calendar had volunteered their time to produce the product.
The airline said it was not sexist and "could not be seen to objectify the women who appeared in it", despite the calendar itself receiving more than 8,000 complaints in December.
Ryanair said that because similar images of women and men often featured in the same media, the ads could not be deemed offensive or unsuitable for public display.
The Advertising Standards Authority (ASA) said the "appearance, stance and gaze" of the women were likely to be seen as sexually suggestive", and "likely to cause widespread offence" when advertised in a national publication.
It told Ryanair not to repeat either ad in its current form.
Follow Loulla-Mae Eleftheriou-Smith on Twitter @LoullaMae_ES