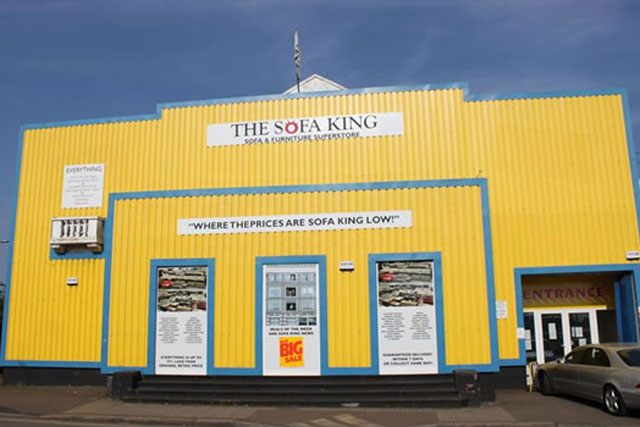 For those who have not yet had their coffee, the phrase "Sofa King low" could be read as "so f***ing low".
The Northampton-based company has used the slogan since it was established in 2002 and features it on company vehicles, warehouses and advertising.
Complaints have been made as far back as 2004 and were referred to the police, but the Crown Prosecution Service took no action and no complaints were made directly to the company.
In its defence, the company said the slogan did not run words together or use punctuation to emphasis an offensive interpretation.
However, the Northampton Herald & Post, which ran the ad, said they had received two complaints about the slogan but the ad had run for "some time" without complaint.
The ASA said: "[the ad] could be interpreted as a derivative of the swear word 'fuck', which consumer research had found to be a word so likely to offend that it should not be used in ads at all, even when it was relevant to the name of a product.
"Because of that, we concluded that the slogan was likely to cause serious or widespread offence and that the ad breached the CAP Code."
French Connection has used the brand name FCUK since 1997, but dropped its use in advertising slogans in 2005 after concluding it had become "unfashionable", although the company continues to use FCUK.
The brand had been censured at least six times by the ASA for featuring the slogan in ads.
Sofa giant DFS was rapped by the watchdog in 2009 for featuring full-price items in its half-price sale.