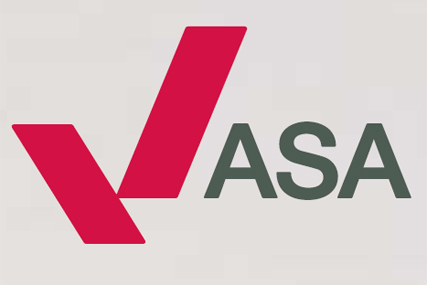 The change, which takes effect on 1 September, means the ASA will take over the territory from Ofcom.
Currently, the ASA is only able to consider complaints that fall under the self-regulatory CAP code, and has to refer complaints that might fall under the law to Ofcom.
The relevant rules under the law – the updated Communications Act covering regulated VoD services – have now been added to an appendix of the CAP code.
The ASA stressed this would have little or no impact in terms of the code's scope, and that compliance with the existing code should ensure compliance with the appendix.
However, it will have an impact on who the ASA pursues in relation to complaints about ads on VoD platforms.
If the ASA investigates complaints about an ad on an ATVOD-regulated service, it will contact the marketer about potential breaches of the main CAP Code rules and inform the marketer if it is also contacting the service provider about potential breaches of the appendix rules.
Conversely, it will contact the service provider about potential breaches of appendix rules, and inform the marketer that it has done so.
The appendix only applies to ads on VoD services regulated by the Association for Television on Demand (ATVOD).
The appendix rules are:
| | |
| --- | --- |
| 30.1 | Advertising must be readily recognisable as such. |
| 30.2 | Advertising must not use techniques which exploit the possibility of conveying a message subliminally or surreptitiously. |
| 30.3 | Advertising must not prejudice respect for human dignity. |
| 30.4 | Advertising must not contain any material likely to incite hatred based on race, sex, religion or nationality. |
| 30.5 | Advertising must not include or promote any discrimination based on sex, racial or ethnic origin, nationality, religion or belief, disability, age or sexual orientation. |
| 30.6 | Advertising must not encourage behaviour prejudicial to health or safety. |
| 30.7 | Advertising must not encourage behaviour grossly prejudicial to the protection of the environment. |
| 30.8 | Advertising of the following products is prohibited: 30.8.1 cigarettes or other tobacco products; 30.8.2 any prescription-only medicine. |
| 30.9 | Advertising for alcoholic drinks is prohibited unless: 30.9.1 it is not aimed at persons under the age of 18; 30.9.2 it does not encourage excessive consumption of such drinks. |
| 30.10 | Advertising must not cause physical or moral detriment to persons under the age of 18. |
| 30.11 | If advertising contains material which might seriously impair the physical, mental or moral development of persons under the age of 18, the material must be made available in a manner which secures that such persons will not normally see or hear it. |
| 30.12 | Advertising must not directly exhort persons under the age of 18 to purchase or rent goods or services in a manner which exploits their inexperience or credulity. |
| 30.13 | Advertising must not directly encourage persons under the age of 18 to persuade their parents or others to purchase or rent goods or services. |
| 30.14 | Advertising must not exploit the trust of persons under 18 in parents, teachers or others. |
| 30.15 | Advertising must not unreasonably show persons under 18 in dangerous situations. |