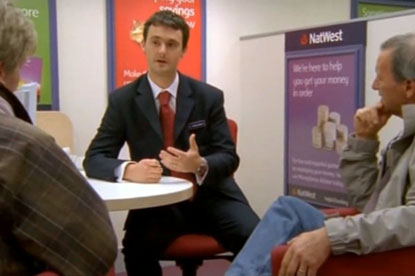 The watchdog received 15 complaints from individuals and financial advisors claiming the advice to be mostly biased towards NatWest products.

NatWest launched the MoneySense initiative at the end of last year, a service claiming to give free, impartial guidance and practical money management tips, with ads being shot in actual NatWest branches.

The ads showed exchanges between what the bank said were MoneySense advisors and real customers.

The consumer body Which? sent in researchers to discover what was discussed during the MoneySense sessions.

Advisors in only four out of 20 sessions provided the impartial information advertised. On six visits, the advisor only spoke about NatWest products.

The personal finance campaigns manager at Which?, Doug Taylor, said the MoneySense service was invaluable in theory, if it would consistently adhere to the promise of free and impartial financial assistance.

The ASA will continue to investigate the complaints and intends to release its findings in a month.