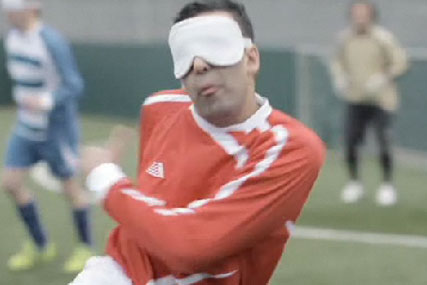 Viewers complained that the ad, which shows a footballer kicking a cat into a tree after mistaking it for a football, encouraged cruelty to animals and was offensive in its depiction of sight-impaired people.

The ad, by Big Al's Creative Emporium, launched last month as part of the bookmaker's World Cup push.

Before it was broadcast Clearcast cleared the spot, which is called 'blind football' and features actual blind footballers, some of whom are representing England in this summer's World Blind Football Championships.

Paddy Power was forced to shelve another ad by Big Al's Creative Emporium in March, featuring four wheelchair-bound actors "doing a runner" on their bill from a curry house.

TV regulator Clearcast feared the ad called "takeaway" would cause widespread offence.