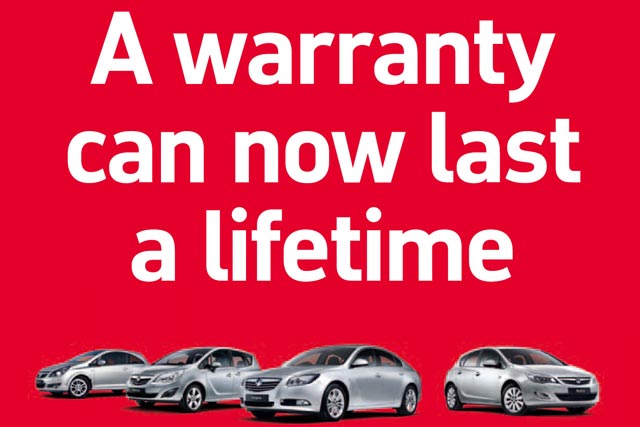 The £7m "lifetime" warranty campaign, created by McCann Erickson in August, spanned TV, press, outdoor and online activity.
The ASA received 45 complaints, 40 of which were for the TV ad. Viewers felt it was misleading for claiming a lifetime warranty, when it was actually subject to conditions and limited to 100,000 miles.
They also challenged the car marque's claims that it was the "first manufacturer in the UK" to offer a warranty that could last a lifetime.
One viewer also felt a poster campaign was misleading as the ad, which said "A warranty can now last a lifetime The Vauxhall lifetime 100,000 Mile Warranty," contradicted the small print text that stated it was valid only for the first owner of the car.
The ASA upheld the complaints for the TV and poster ads as it felt the main conditions of offers should be in the main body of the text and not in the small print.
Other manufacturers in the UK had also previously offered a lifetime warranty deal, so the ASA concluded the TV ad was misleading.
Vauxhall was told the ads should not be broadcast or published in their original forms again.
Complaints made about press and online ads for the campaign were not upheld by the ASA.