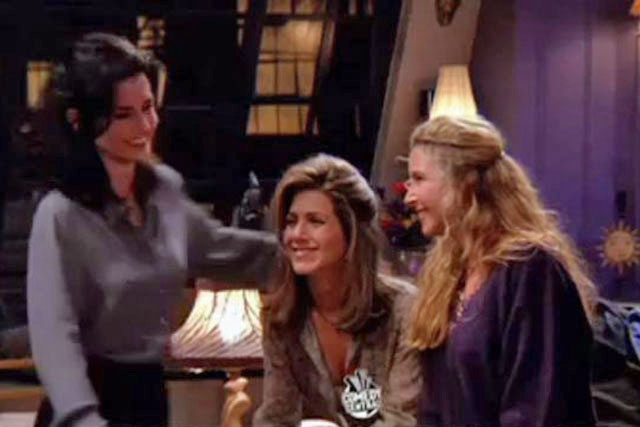 The ASA's compliance team decided to investigate Comedy Central's use of alcohol ads during re-runs of the sitcom after receiving general data from Ofcom about alcohol advertising during the fourth quarter of 2012.
Ofcom's data – based on guidance from Barb – showed ads where the number of 10- to 15-year-olds watching a programme produced an audience index of 120 or higher. This score means that the number of 10- to 15-year-olds watching a programme was 20 per cent higher than their representation in the general population.
As a result of the research, the ASA asked for Ofcom for more data for the first months of 2013 and then challenged whether Comedy Central was right to schedule alcohol ads during breaks in 'Friends' episodes shown between 4:30pm and 8:59pm throughout the fourth quarter of 2012, and February, March and April 2013.
In its response, Comedy Central said its ads were sold and scheduled by a third party [BSkyB's Sky Media], but added it had previously restricted alcohol ads during Friends until 2012, when it lifted the ban.
Comedy Central and Sky Media had lifted the ban after doing their own audience research that focused on viewers aged four to15, and found that they indexed less than 100 (on a par with national demographics).
While the ASA approved of some of Comedy Central's forecasting tools, such as the use of a four-week rolling average, it said that opening up the age range to four- to 15-year-olds skewed the results, since hardly any four- to nine-year-olds would watch the show.
In its ruling, the ASA told Comedy Central to follow the Broadcast Committee of Advertising Practice's Guidance Note 4 and use the ten- to-15 audience for forecasting the likely appeal of a programme to audiences below 18.
The ruling follows another ruling from the ASA in July when it upheld three complaints that Channel 4 had broken scheduling restrictions on the screening of alcohol ads during the US sitcoms 'The Big Bang Theory' and 'How I Met Your Mother', and the film 'Aquamarine'.