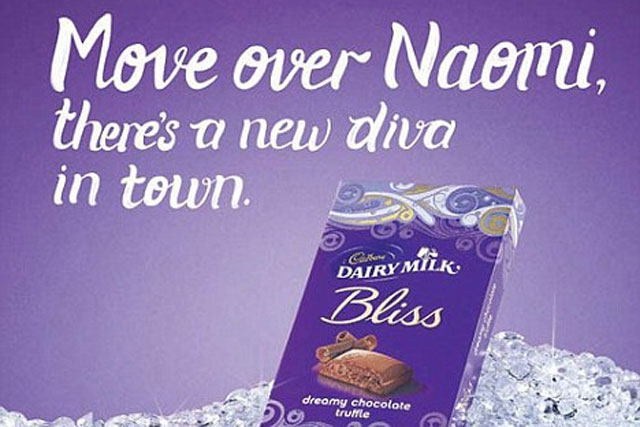 The ASA said the Fallon-created ad for Cadbury's Bliss bar, which included the strapline: "Move over Naomi, there's a new diva in town", will not be investigated.
The ASA received four complaints, including one from Operation Black Vote and three from members of the public, who believed the ad was racially offensive, referencing Campbell as a bar of chocolate because of the colour of her skin.
The ad was reviewed by the ASA council, but it decided there were no grounds for an investigation.
The council said the ad was likely to be understood to refer to Naomi Campbell's reputation for "diva-style" behaviour rather than her race. It decided the ad was unlikely to be seen as racist or to cause serious or widespread offence.
Cadbury pulled the ad in May after complaints from Campbell's side. The supermodel's mother, Valerie Campbell, said: "I'm deeply upset by this racist advert. Do these people think they can insult black people and we just take it? This is the 21st century, not the 1950s. Shame on Cadbury's."
Sources close to the campaign said the ad referenced Campbell because of her "diva-style" tantrums and behaviour, and not her race, which was never taken into consideration.
Days after the furore over the ad, Cadbury issued a formal apology to the supermodel. The apology was posted on the Cadbury.co.uk website and said Cadbury was "sincerely sorry" for any offence its ad had caused.