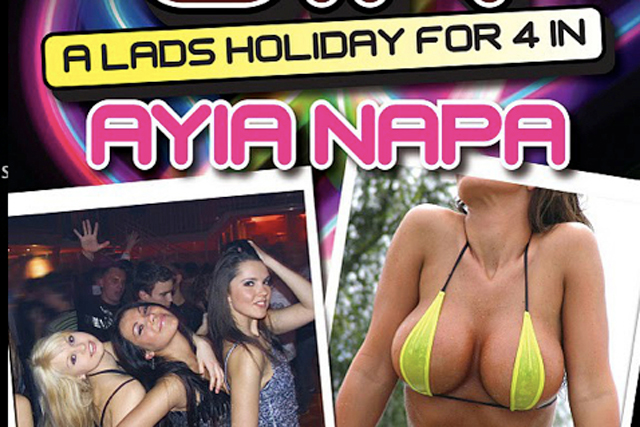 The poster promoted a competition to "win a lads holiday to Ayia Napa" and featured two photographs.
The first pictured three girls smiling into the camera and the caption "Ayia Napa 2011". The second photo was accompanied by the "awesome views" line and additional text, which stated "Start 2011 with a bang!".
The complainants contacted the Advertising Standards Authority (ASA) to challenge whether the ad was offensive to women and whether it was inappropriately placed where it could be seen by children.
The Officers Club told the ASA the images were chosen to attract the attention of its core consumers and acknowledged that they were mildly provocative but did not consider them to be indecent.
However, the ASA sided with the complainants and ruled the ad breached the CAP code on social responsibility, harm and offence and protection of consumers.
It ruled the ad must not appear again in its current form.