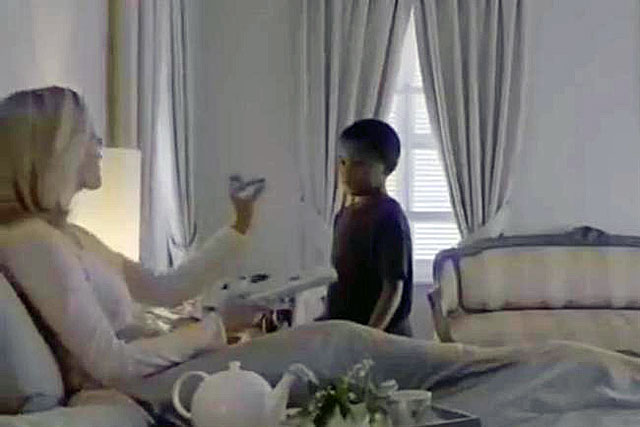 Ogilvy & Mather South Africa created the ad for Feed a Child, which showed a white woman feeding a black child scraps as she watched television, relaxed in bed and ate dinner.
At the end of the spot, words appeared on screen, reading: "The average domestic dog eats better than millions of children".
Many online commentators decried the ad as racist and the ASA received 12 complaints that it was "offensive, racist and tasteless".
In the wake of complaints, Feed a Child issued a statement. It said: "The management and associates of Feed a Child extends our unreserved apology to any person(s) or group(s) who have been offended or hurt in any manner by our recent commercial that was shown on national television and YouTube. Our intention was not to cause offence.
"We acknowledge the fact that the advert could be seen as insensitive or distasteful and we take heed to the fact that many perceived the advert as racist. This was most certainly not the intention, and again we apologise...
"The decision has been made to withdraw the advert from all media. We realise that the advert has gone viral on social media however, with the effect that it is no longer in our power to pull the advert from all media altogether."
Ogilvy & Mather South Africa also published an apology on its website.
In line with its principles, the ASA accepted Feed a Child's undertaking to withdraw the ad and its apology without considering the merits of the original complaints.
In a statement, the ASA said: "The voluntary withdrawal is accordingly accepted on condition that the commercial is not used by or disseminated by the respondent again in future."