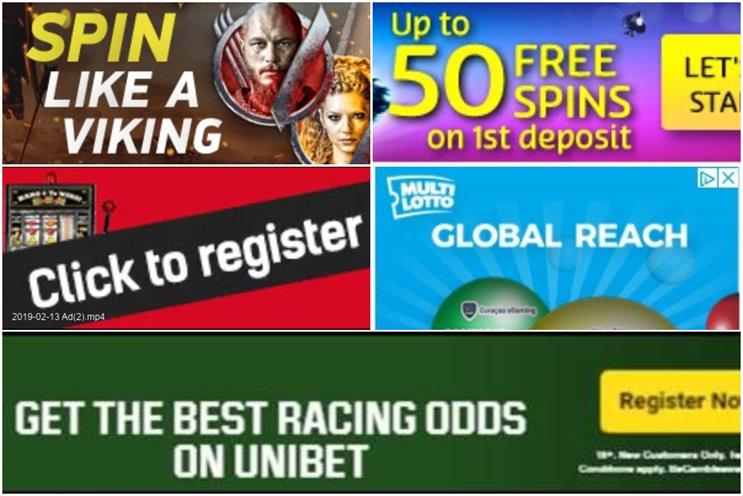 Five gambling companies have been censured after a sting operation found their betting ads were served on children's websites.
The Advertising Standards Authority's investigation used new monitoring technology to create child "avatars", online profiles that simulate children's browsing activity.
Over a two-week period last year, the ASA identified ads by 43 gambling operators in non-logged-in, online environments. Five of those operators were serving gambling ads to our child avatars on children's websites.
NetEnt Product (Vikings Video Slot), Evoke Gaming (RedBet), Multilotto UK, Platinum Gaming (Unibet) and Skill On Net Ltd (PlayOjo) broke advertising rules against gambling ads being targeted at under-18s.
Out of 10,754 ad impressions used in the initiative, 151 were seen by the seven child avatars. Vikings was by far the worst culprit, with 122 of these impressions.
The companies had served gambling ads to the child avatars on 11 of the 24 children's websites monitored by the ASA. Meanwhile, 23 individual gambling ads were seen by the child avatars on those 11 children's websites.
The ASA would not say which children's websites were part of the probe. However, no gambling ads were served on any of the open-access YouTube channels included in the research.
It is now exploring whether this monitoring and enforcement approach can be extended to logged-in environments such as Facebook, Instagram, YouTube and Twitter.
The gambling operators have accepted that their ads broke the rules, the ASA said. In most instances, they cited problems due to errors by third-party companies that served the campaigns on behalf of the operators.
The research was conducted by Advertising Intelligence, which was part of Ebiquity during the investigation but is now owned by Nielsen.