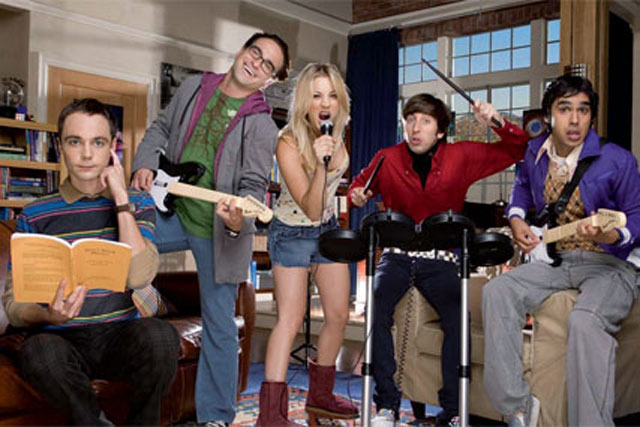 The ASA upheld three separate complaints that Channel 4 had broken scheduling restrictions on the screening of alcohol advertisements during US sitcoms 'The Big Bang Theory' and 'How I Met Your Mother', and the film 'Aquamarine'.
According to the UK Code of Broadcast Advertising (BCAP Code), alcohol ads should not be shown in or around programmes commissioned for, principally targeted at or likely to appeal particularly to audiences under the age of 18.
BCAP recommends the use of audience indexing and places a restriction on the screening of alcohol ads in programmes where the audience index of 10- to 15-year-olds is 120 or higher (where a par score is 100 and an index of 120 means the audience of 10- to 15-year-olds is 20 per cent over-represented).
'The Big Bang Theory', broadcast in the 8pm-8.59pm slot on E4, returned an index that exceeded the 120 threshold in 15 episodes in Q4 2012 and 13 episodes in February, March and April 2013.
In its response, E4 said the average monthly index did not exceed 120 at any point during the first six months, but admitted it had not followed its usual working process of monitoring quarterly changes to the audience beyond the first six months.
Subsequent investigation revealed that the monthly average exceeded 120 in nine out of the 12 months from May 2012 to April 2013.
'How I Met Your Mother', which was broadcast in various time slots including 1pm-2.59pm and 8pm-8.59pm on E4, and 2pm-2.59pm on E4+1 throughout Q4 2012 and Feb to April 2013, was found to have exceeded the 120 limit for 29 episodes in Q4 2012 and 39 episodes in Feb-April 2013.
Once again, the quarterly review process was not followed, while "human error" led to the failure of a self-imposed restriction on alcohol ad screening during the daytime slots on weekends and school holidays on Saturday 3 November 2012 and Sunday 3 March 2013.
Three alcohol ads were broadcast during the film 'Aquamarine', about two teenage girls and a mermaid, on 17 March on Film4 and Film4+1, which was said to have been due to an error. The film was broadcast on five other occasions in the past year without any alcohol ads.
In its final ruling involving Channel 4, the ASA found the alcohol ads shown during the broadcast of the films 'X-Men' and 'X-Men: The Last Stand' on Film4 and Film4+1 had not breached the code.
Meanwhile, Entertainment Networks (UK) was rebuked for screening alcohol ads during five separate films commissioned for audiences below the age of 18 that were transmitted on Sony TV, Sony TV+1, Men & Movies+1, Sony Movies and Sony Movies+1 between October 2012 and April 2013.
The other two broadcasters judged to have breached the BCAP Code in relation to the age of people seeing alcohol advertising were Discovery, for a broadcast of 'Mythbusters', and Paramount, for ads during 'Stuart Little 3'.
The ASA's research was prompted by an earlier report from Ofcom covering television programmes that contained centre-break alcohol ads in Q4 2012, which the ASA announced it in May would be following up on.